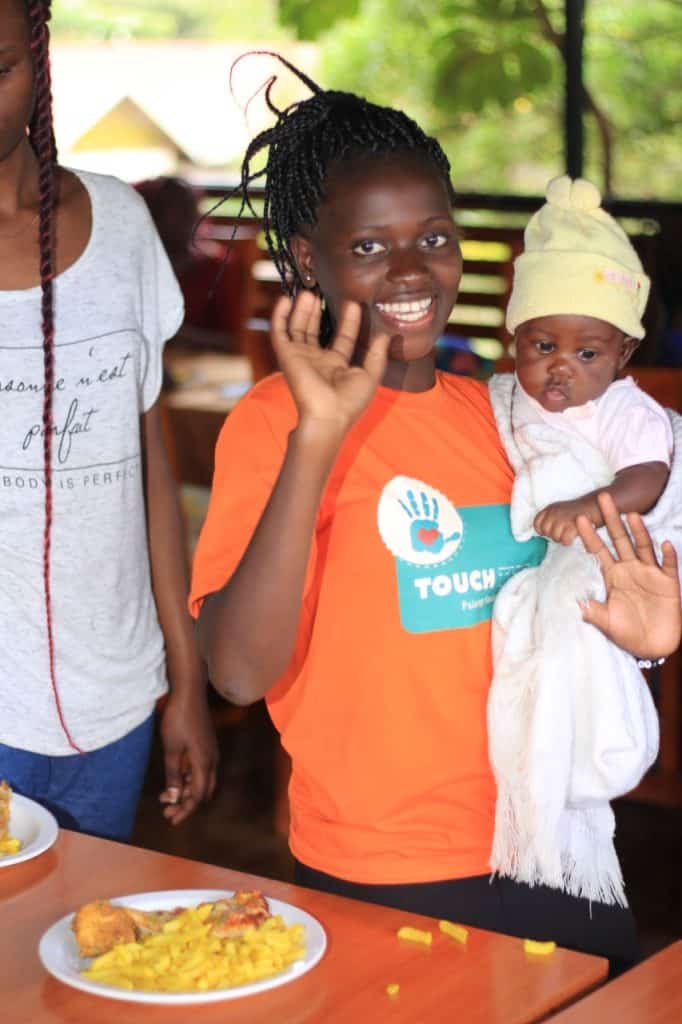 I've been working in the Namuwongo slum for a long time — since 2009. One of the most ubiquitous things that you see when walking through the slum is men drinking moonshine, smoking, and playing pool and cards in speakeasy, while women are hawking goods on the street, carrying jerrycans on their heads, and managing a bunch of children.
And yet, it's the girls who get sold off for brides, who get denied schooling if funds are limited, who aren't given sanitary pads to manage their periods with dignity, who are told as (often young) teens that "it's time to find someone to take care of you." Meaning a man.
Culture is a hard thing to change.
A man can find a desperate girl to live with him in exchange for food and a roof over her head. She'll call him her "husband," but as soon as she's pregnant he'll kick her out and likely disappear. No one takes responsibility for the babies except for the girls.
Culture is a hard thing to change.
But we are doing it, slowly by slowly. (Mpolo mpola in Luganda.)
We have young men volunteering with us who have sisters who got pregnant because of desperate circumstances. They have seen the desperation and downward spiral that starts with a pregnancy, and they have begun to see that their sisters, their mother, their female friends have VALUE. They are worth protecting and respecting.
Culture is a hard thing to change, but we can do it. Mpolo mpola.
Blessings,
Jennings