Our ultimate mission is to change the culture that says that girls are not valuable enough to be sent to school, to be kept from sex work and pregnancy, and to be safe from abuse and trafficking.
Ten Eighteen is focused on these critical areas in Uganda:
* Crisis intervention for teen moms in the Namuwongo slum
* Vocational training and Literacy programs for teen moms and teen girls
* Free programs that bring holistic health and literacy, such as a clinic, daycare, internship placement, counseling and peer groups, and entrepreneur development programs
We also provide food and infrastructure assistance for at-risk children in two extremely impoverished schools in Western Uganda.
Many teen girls in the slums turn to formal or informal sex work to make ends meet. Sexual abuse is rampant. Girls are less likely to be educated than boys. All of this leads to early motherhood and an often endless cycle. At Touch the Slum, our goal is to lift these young women out of the poverty and abuse cycle with vocational training, literacy, and digital literacy. We opened the Ross House in November, 2020, as a halfway house for teen moms in crisis. We now have 12 formerly homeless teen moms and teen girls in three residential houses. We have five vocational programs serving an additional 65 students each day.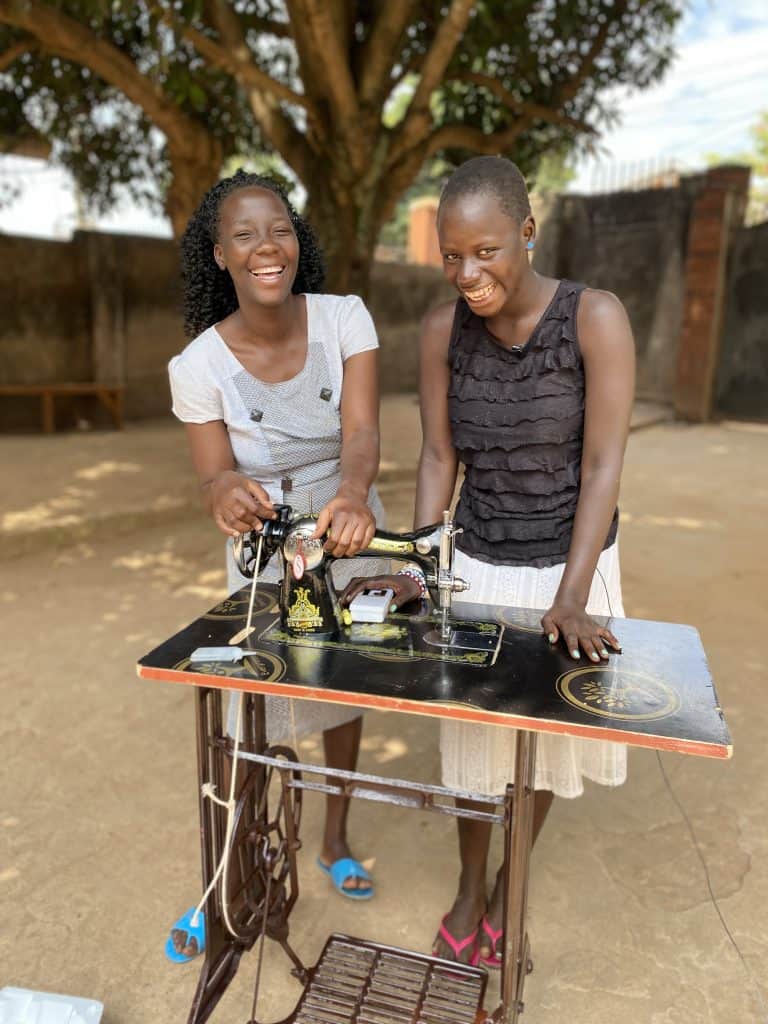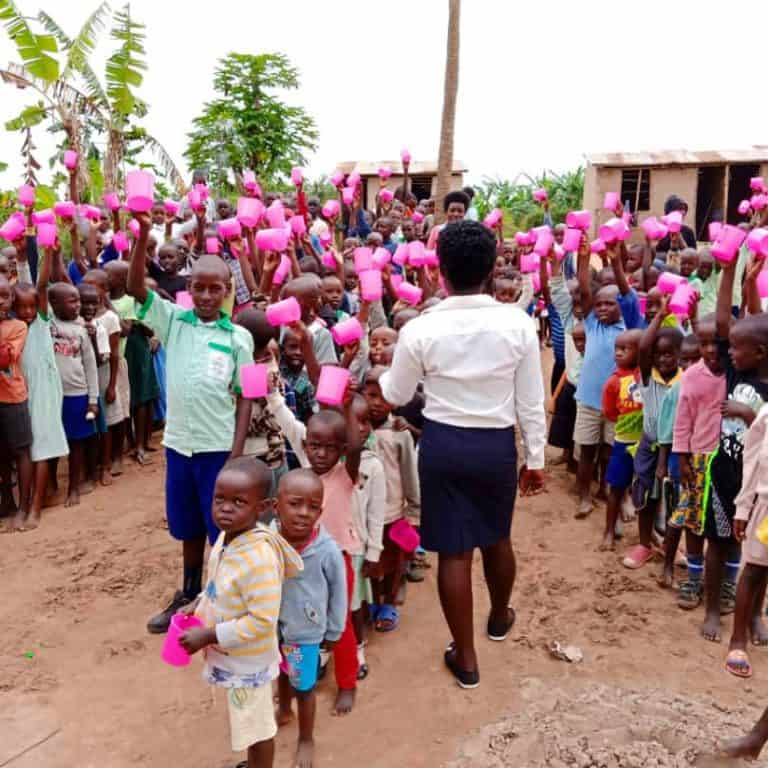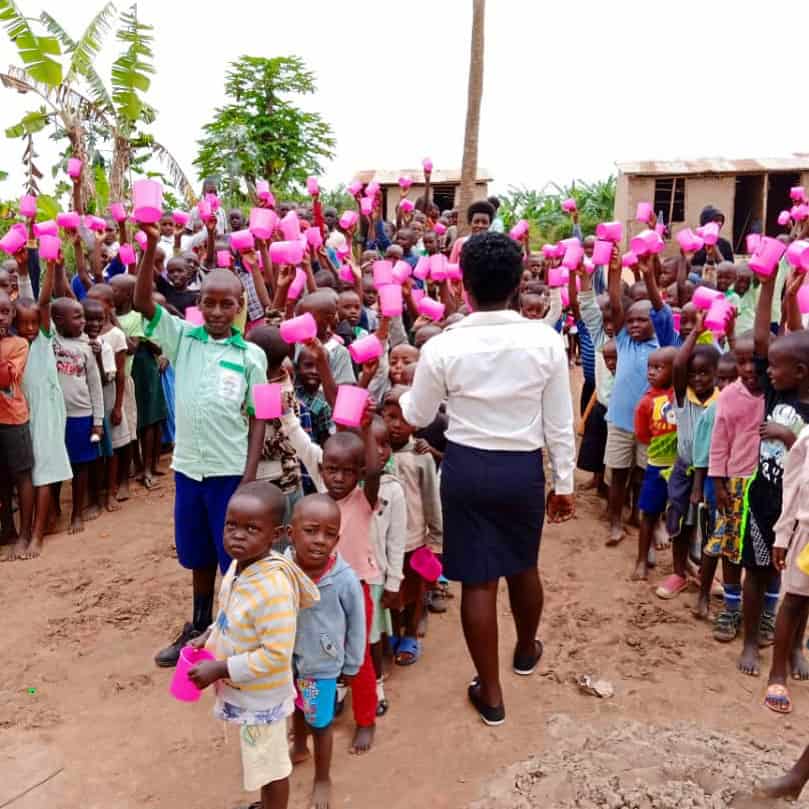 By providing much needed food for children at Hopeland and Wells of Hope Primary schools, we are helping to ensure that the children are healthy and can learn all they need to escape the circle of poverty.
Hopeland Primary School in Mbarara and Wells of Hope Primary School in Rwakobo village suffer tremendously to obtain potable, uncontaminated water. Ecobrick water tanks that capture and store rain water during rainy season, in combination with Purifaaya water filtration systems, help us keep safe water available for the children at all times.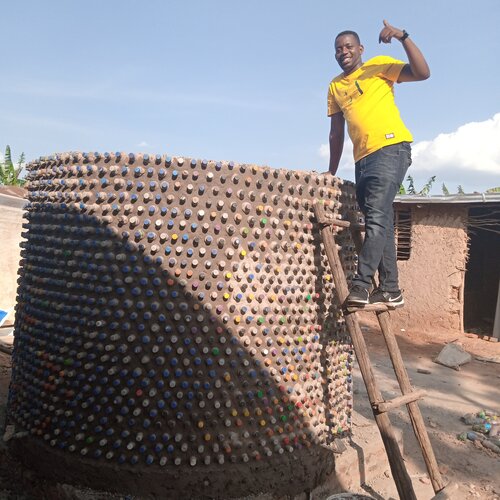 OUR VALUES:
IMPACT through vision and follow-through to maximize every dollar donated
PARTNERSHIP with donors, volunteers, and Ugandan leaders and organizations to effect meaningful and lasting change
INTEGRITY in our finances, actions, relationships, and words
TRANSPARENCY in how we use donations, partner with others, and communicate
COURAGE to go to hard places, to see and to do hard things to further the mission

INNOVATION to try new things in new ways
EMPOWERMENT of local Ugandan community organizations and partners to help them impact their communities
OUR WHY:
"Do not be daunted by the enormity of the world's grief. Do justly, now. Love mercy, now. Walk humbly now. You are not obligated to complete the work, but neither are you free to abandon it."
This quote is often attributed to the Talmud, but is more accurately described as a loose translation of commentary on a portion of the Pirke Avot, which is itself a commentary on Micah 6:8. From Inward/Outward Together.
We believe that LOVE IN ACTION is both a duty and a joy. Our name, Ten Eighteen, comes from Deuteronomy 10:18 — He defends the cause of the fatherless and the widow, and loves the foreigner residing among you, giving them food and clothing. (NIV)
We seek to serve God by our actions, and make our decisions based on the old acronym: WWJD. Jesus never turned anyone away, loved the least of these, and offered hope to all.
We don't require anyone joining our programs to share our beliefs. We only require a commitment to the work required to create a sustainable future for themselves and their families.