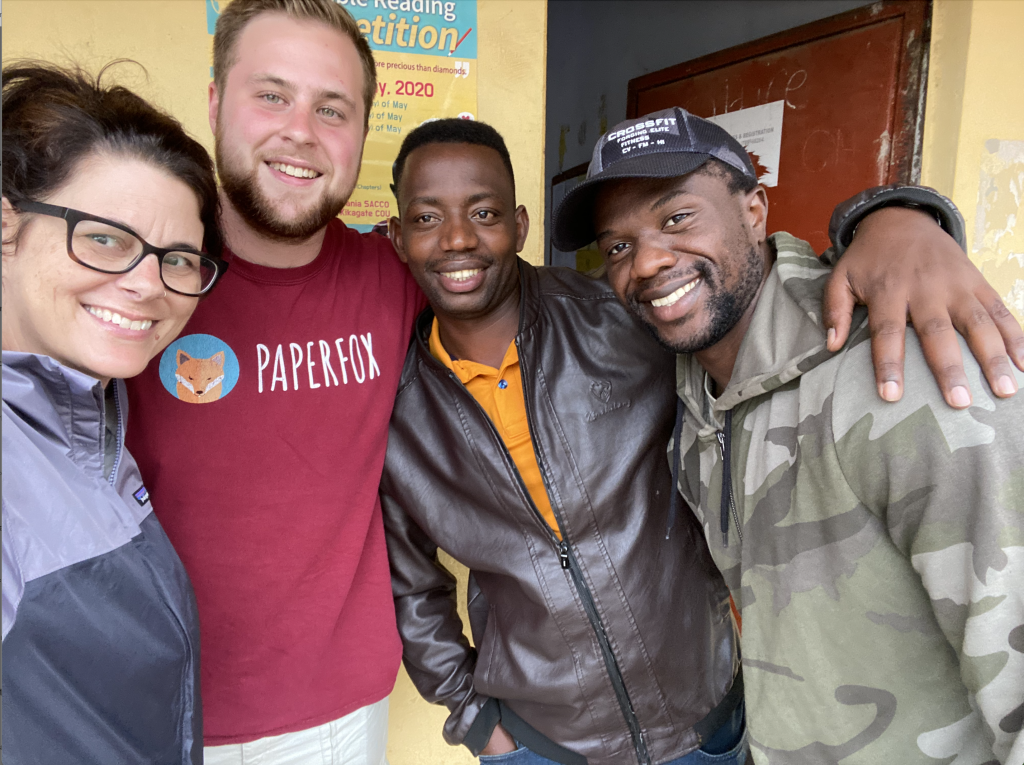 FINALLY!!!
My son, Zeke, and I went to Uganda in January 2020, returning on February 8th. Little did we know that the world was going to go mad soon after!
But finally, I am headed back — on SUNDAY.
Since I was there last, we have built a complete program from the ground up: the Ross House for teen moms in crisis, the Suubi House for teen moms transitioning to independent living, Skills for Life vocational school, Teen Talk, Turning Point, an on-site clinic, a free daycare, and more.
In 2021 we grew 70%. SEVENTY PERCENT!
Since 2009, I have often been asked about the WHY of going to Uganda:
WHY do you go when you could spend that money on the programs?
WHY do you go when a two or three week trip "doesn't accomplish that much?"
WHY do you go when [insert "there's no power" or "there's no internet" or "you spend so much time driving on terrible roads"]?
Well, why do you get together with your family at the holidays, or go across the country to visit your best friend?
There are just things that happen when you are together, in person, sharing a meal or a laugh, enjoying a sunset, or simply sitting and watching children play that CANNOT happen otherwise.
It's connection. Community. Relationship. Family.
So FINALLY, I am leaving on Sunday. I'll be in Kampala working with our Namuwongo project for about 10 days, then heading west to visit our schools in Mbarara and Rwakobo. I'll be taking Ronald on his first-ever safari (our "one fun thing"), then spending another three days in Namuwongo.
It'll be BUSY. I'm leading a full day retreat, meeting with staff to do trainings on various things like learning styles and working with learning disabilities, meeting with the local Rotary club to establish ties with our wonderful Olde Towne Beaufort Rotary who has been so very generous to us over the last couple of years. And yes, I know enough to take a bit of time off.
I AM SO EXCITED! Uganda is my heart-home, to be honest. I may never live there full time, but my heart is always longing for it. You'll see why in the photos I share.
Make sure to follow us on Facebook, Instagram, and now Twitter. I'll also write our twice-a-week newsletters as long as I have power and internet.
More soon!
Webele nyo!
Jennings
PS To become a regular, monthly supporter, click the link! 100% goes to the program!