Touch the Slum is our non-profit community-based organization in Namuwongo, the largest slum in Kampala. It was begun by Ronald Eligu, who is the Managing Director for all our work in Uganda.
Touch the Slum never charges for our services. Included are:
a residential program for teen moms and homeless teen girls who are students in our vocational training program
Skills for Life education in one of three vocational areas
Entrepreneurship development training
Healthcare
Daycare
Psycho-social and trauma counseling 
Mentoring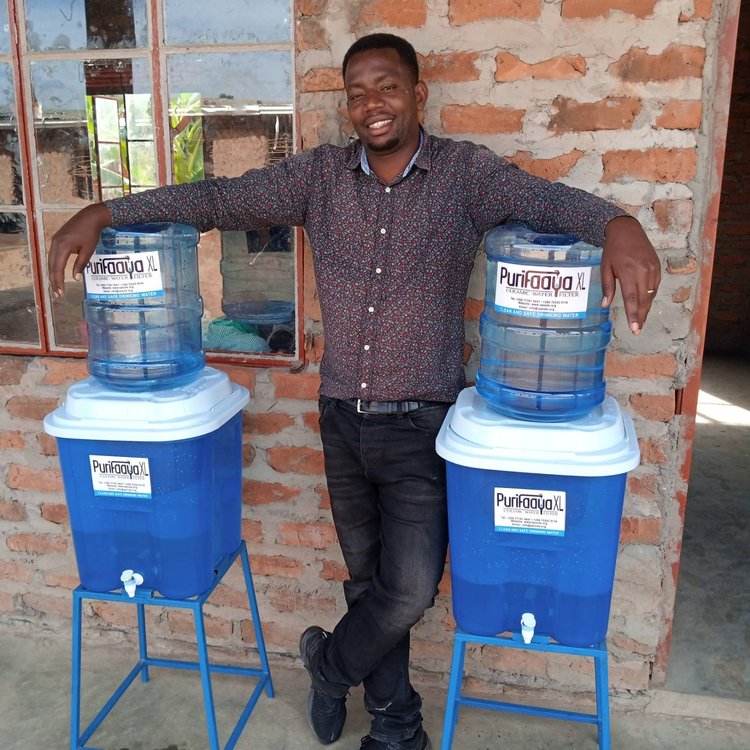 HOPELAND & WELLS OF HOPE SCHOOLS
The Hopeland School campus started in 2014 under Celebration Tabernacle Church based in Biafra, one of the biggest slum areas in Mbarara. Hopeland is a non-profit school that seeks to educate orphans, street kids, and needy children in and around our communities. There are 200 students. Wells of Hope School in Rwakobo village, inside the Lake Mburo National Park, was started in the spring of 2019. The school currently has 230 students and has had to turn more away due to a lack of facilities. Ten Eighteen provides monthly food support for these schools and built an ecobrick 10,000-liter water tank at Wells of Hope. We also fundraise to help with infrastructure support as needed.