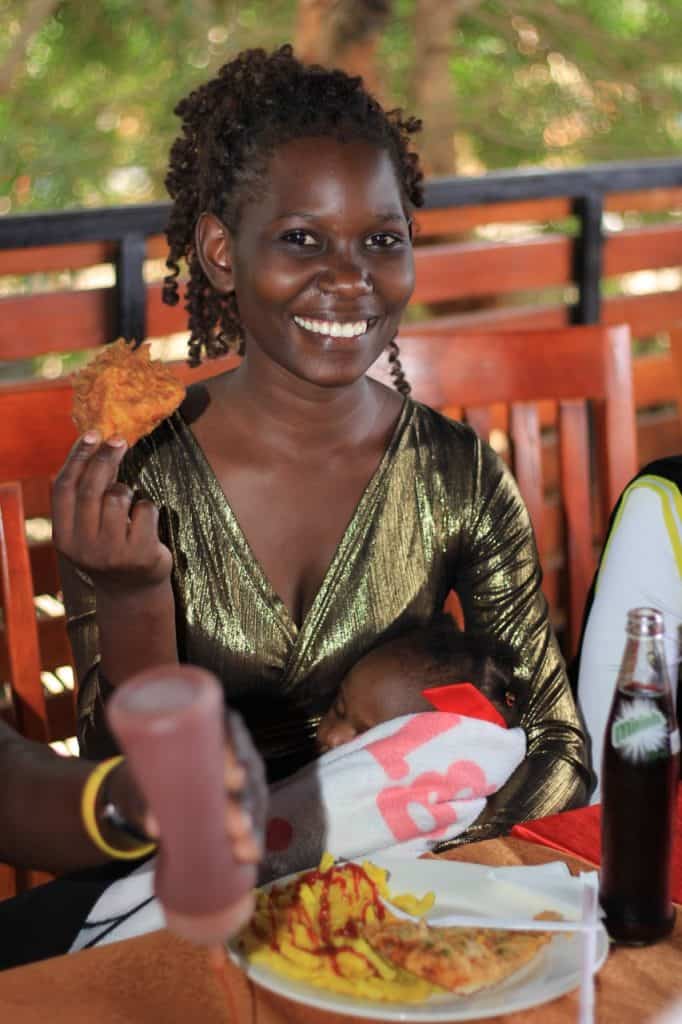 Do you think Christine had a fun Mother's Day?! Wow, that grin!
Our residential teen moms come from extreme, grinding poverty. Most have been homeless for a time. No one EVER celebrated them, that's for sure!
When Christine came to the Ross House, her baby didn't even have a name. During the first few days, she chose Suubi Zoei — Hope (in Luganda) and Life (in Greek). Those were things she now had, for the first time ever.
So for Mother's Day, the "one fun thing" was a special outing. The girls walked to a restaurant in their new (to them) clothes, and feasted on their favorite things: pizza, chicken & chips, soda, and ice cream on the way home.
I know this seems small. No husbands or children gave them flowers and chocolate. But these small celebrations add bricks to the foundations of VALUE.
They are learning that they have value. They have talent. They have drive and dreams and now they have hope.
And it's all wrapped up in pizza and chicken & chips.
Blessings!
Jennings