Our new clinic, which we decided to call the Haven Clinic, opened on Valentine's Day. Its function is to serve the girls, children, and staff in our programs — right now that's about 60 people not including babies.
We already need to restock some supplies and medications! Our full-time nurse is doing well-baby checks, dispensing medications for cough, doing malaria and typhoid rapid tests, and keeping records on all the babies so we can make sure they're healthy and developing well.
This is HUGE. Health care, even for very serious illnesses and diseases, is out of reach of almost everyone in the Namuwongo slum. We've done a lot of DonorSee projects to help us cover the costs we've incurred over the past year. The average has been about $90 — while the average income in the slum is less than $10 a month.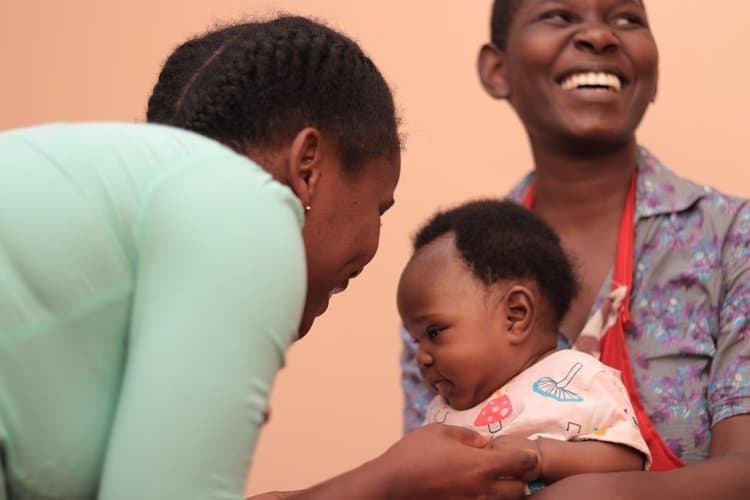 But now, we have scenes like this. Teen mom and Ross House resident Christine's joy at baby Zoe's first-ever wellness checkup. Free of charge.
It doesn't get much better than this!
Thank you for all your help and support as we've set up this clinic. Obviously, we will have ongoing costs of medicines, supplies, and the nurse's salary. You can become a monthly donor (in any amount!) or donate to our current DonorSee project by clicking the button below if you want to help.
Webele nyo!
Jennings