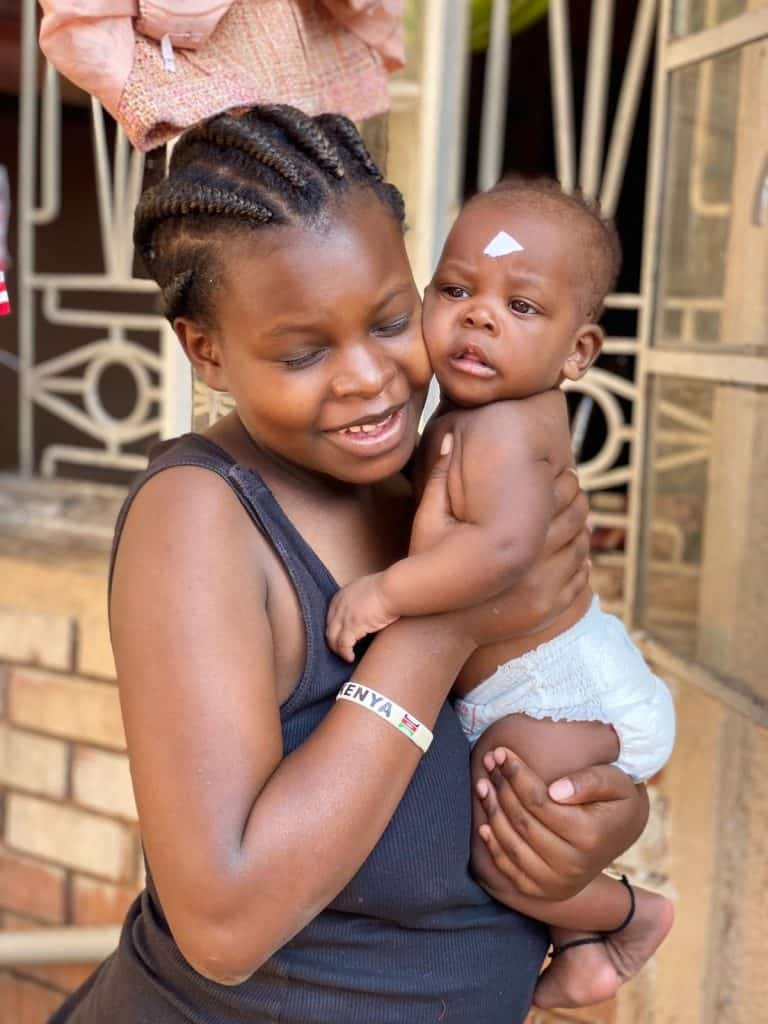 Sylvia is 15-years-old and 5 months pregnant. She's been in our Literacy class since January, so she is aware of our work with teen moms.
Recently, Sylvia and her roommates, who were living together in a one-room home, were evicted for not paying rent. She was temporarily rescued by a lady LC (local community leader) who brought her into her own home, but that only lasted for two days. The LC's husband kicked Sylvia out, and she was homeless.
After a couple of days of not having food, she came to the office to explain her situation. While we didn't have any beds available in the Ross or Suubi Houses, we do have an empty room that we'd planned to convert to a dorm later this year.
We were able to get a mattress, bedding, a mosquito net, and some toiletries delivered before the shops closed for the night, and Sylvia was temporarily placed in the daycare room during the nights.
Now she is safe, fed, Nurse Sherry is keeping up with her progress, and she will stay with us until she delivers and then after.
All this came out of our regular operating budget, so we have a project up on DonorSee to recoup the costs. (FYI: We always give the girls the option to NOT have their faces shown, and Sylvia made that choice so her face is blurred.)
We are also going ahead and preparing the room for four girls, since we have two more teen students (not pregnant!) who are in imminent danger of homelessness. We'll do a little shuffling around of our current residents so all the new moms are together and Sylvia can begin to learn all the things she'll need to know in a few more months.
You can help with that project with this button:
I'll be in Uganda this time next week! More on that next time. Thank you SO MUCH for your support — we really couldn't do our work without you!
Webele nyo!
Jennings