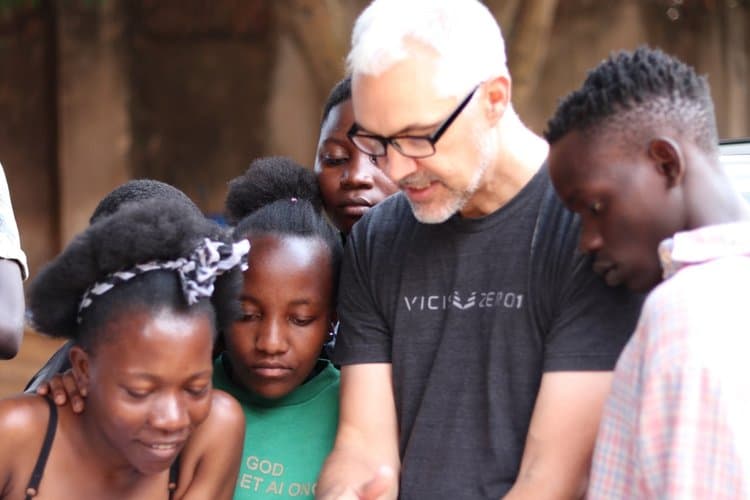 Bob Ditty is an international award-winning photographer and film maker who lives in Uganda. Through mutual friends, we connected with him a couple of years ago and asked him to do a shoot at the Ross House compound and around the Namuwongo slum. First covid and then a bout with malaria delayed his visit – UNTIL TODAY!
Bob is shooting both images and video for us today and tomorrow, and we cannot wait to see what he produces. Because he is just amazing at his craft.
But equally as exciting is that he is mentoring Fauza and Monica Angel, the two girls in our Skills for Life Videography class. They are training to be Namuwongo's first-ever female videographers, and having someone like Bob spend time mentoring them, as well as letting them shadow him as he works, is absolutely priceless.
I woke up this morning to photos and videos like this one. Bob demonstrating, explaining, encouraging, answering questions… For two teenagers from the slum, this is an experience that could change their entire lives.
One of our core philosophies is that we empower our teen girls to create lasting, sustainable change in their lives. We provide OPPORTUNITIES which give HOPE and SKILLS, and those things drive CHANGE.
Bob's visit will bless all of us with amazing images and video, and give us a glimpse into our work with new eyes. But what it is giving Fauza and Monica Angel is literally life-changing.
We can't thank you enough for your support!
Blessings,
Jennings