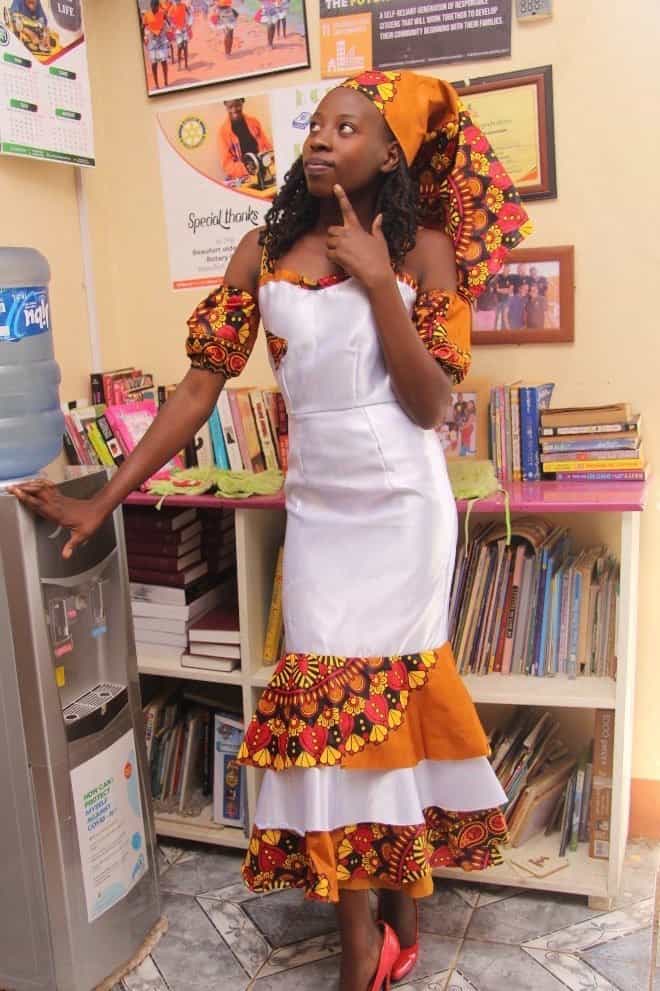 17-year-old Vivian, above, designed and created this amazing outfit for her final project in Tailoring last year. That was just before the June 2021 lockdown.
After the lockdown happened, Vivian had a very difficult time coping, and, for her and a few other girls, we re-launched the Ndoto Cooperative. This gave them a small salary, a place to come every day, and the freedom to design and create items to sell in local shops.
Now that the lockdowns are over and Term 1 2022 is underway, we are FINALLY ready to launch an Advanced Tailoring class for girls like Vivian who really have a flair for fashion and design. Our new teacher, Martha, is a professional seamstress, and she is very excited to be spending the next 6 months with such talented teens.
We don't have an exact date that we'll start yet, but we are aiming for the middle of March. We have purchased the final 2 electric machines and all the materials and supplies that are needed. Martha is designing a completely new curriculum. The girls are having an orientation and conversations with Marth on what they want to learn to do.
We are SO pleased to be able to offer this opportunity to 5 or 6 girls who have waited and hoped for months! I'm sure you'll be hearing a lot about it in the coming year – and make sure to check out our social media for great photos and updates.
Thank you for your support – these kinds of opportunities are really and truly changing lives.
Blessings,
Jennings
PS If you want to help with our vocational program, we have several projects up on DonorSee to purchase supplies. Just click the button below! Webele nyo!