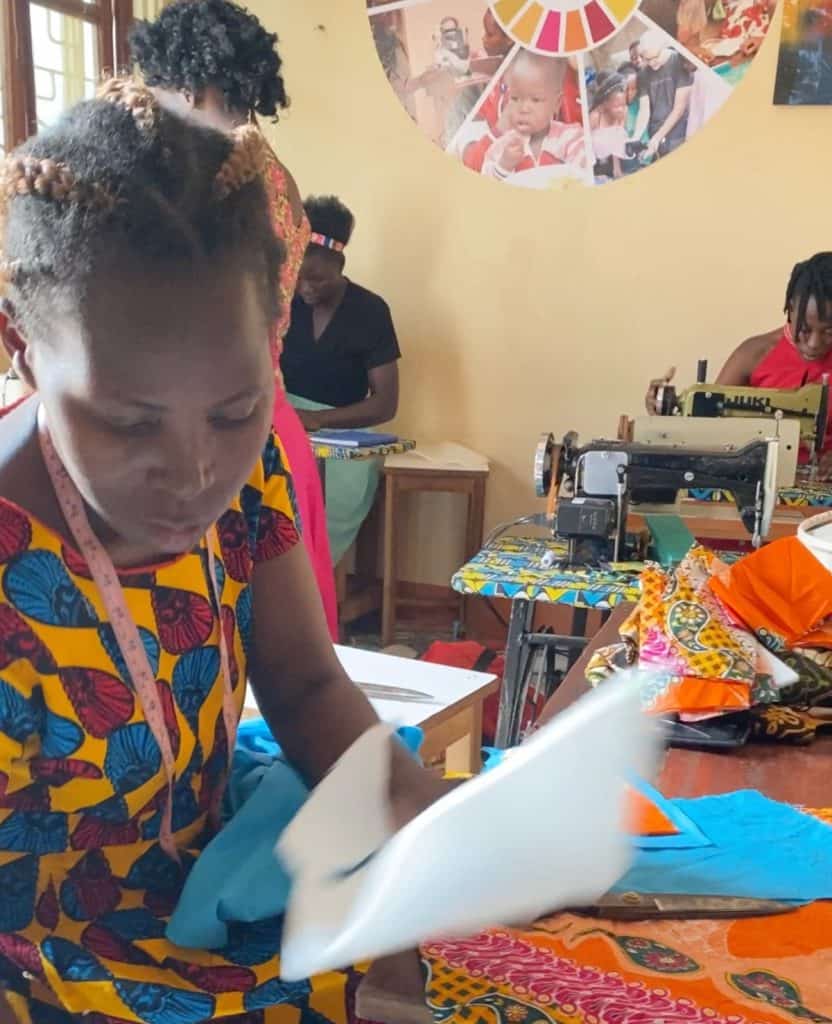 This week is the end of our first-ever term break. Normally, we end one term on Friday and start orientation the next Monday!
There were a lot of reasons for the break this time, but rising food costs are the number one. It seems like every month we look at the food budget and try to figure out what we can cut or reduce or substitute while still offering a daily meal to all the students — often the only one they get in a day.
Today it was, "Can we cut back on rice and do more posho? How about cutting g nuts and doing more cowpeas?" We try to make sure that the girls are getting a complete protein, and there are foods like silverfish that we need to have for our nursing residential teen moms. Of course, we'd like to offer more variety and fresh fruits and vegetables than we can until the farm starts producing.
Skills for Life is FREE to our students, and that's not going to change. We provide the instruction, the materials and supplies, and other support that's needed. Completely free.
But none of it is free to us!
If you've been thinking about making a donation and haven't yet, now is the time! We've got some great projects on DonorSee for supplies, medical care, and more. You can also make a donation on Donorbox in any amount, or sign up to be a monthly donor. We use 100% of your donations (minus processing fees unless you donate those as well) on the project, always!
The buttons are below — we so appreciate your support!
Webele nyo,
Jennings