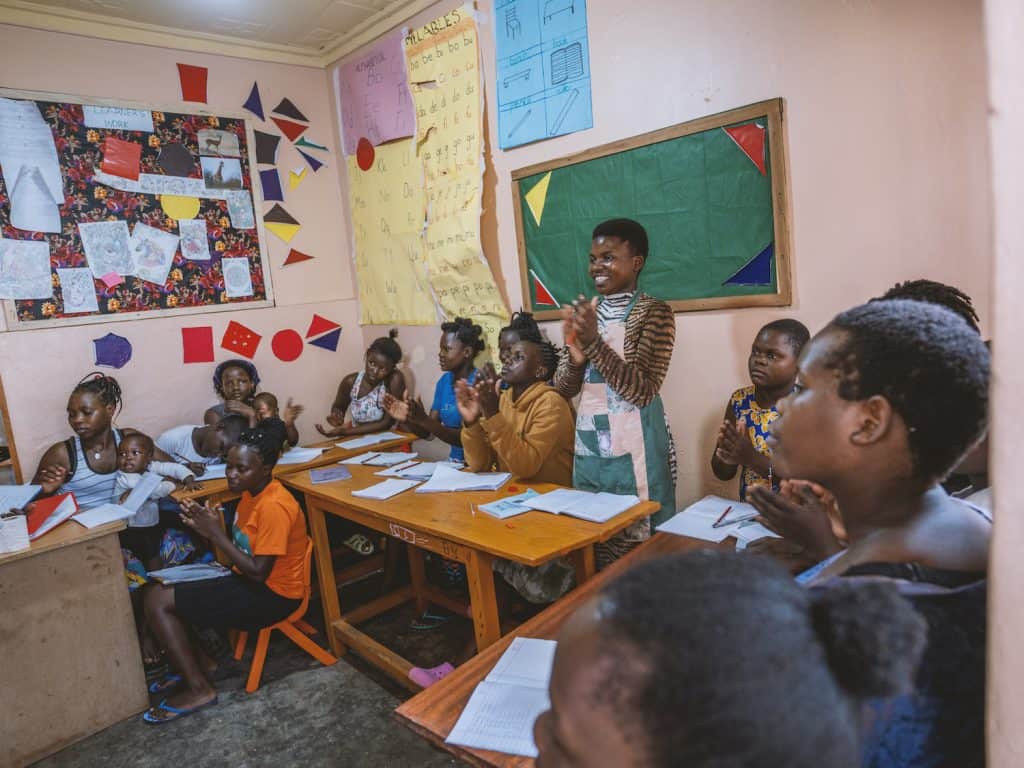 When we started the Literacy program in January, we were starting from scratch. We weren't teaching little kids, we were teaching teen girls. We also wanted to make it FUN, something that Ugandan schools aren't exactly known for. We weren't even sure exactly how long each term would last!
As with all our entry-level vocational classes, after a couple of weeks of assessment, we divided the class into two classes, morning and afternoon. The girls who had already had some amount of early schooling were in one class, those who were illiterate due to lack of school were in another.
We had an enthusiastic teacher and teacher's assistant, some ESL and early primary "western"-style curricula, and enthusiasm. And a VERY motivated student body!
Three months later (yes, just three months!), we have girls getting ready to move on to a vocational skill in Skills for Life. This means they can read, write, do basic math, and speak basic English!
IN.THREE.MONTHS.
We have incorporated games, puzzles, songs, poetry, reading aloud and all sorts of other things to make it fun. And they are THRIVING!
We do have some girls who haven't progressed as quickly, of course, and they will continue on until they have achieved functional literacy. When I'm there in May, I will do several training sessions with the teachers on learning styles and learning disabilities (odds are good we have at least one girl with some learning difficulties). I'll also be bringing a few board games and decks of cards. And we'll use this first term's successes and struggles to map out a more formal curriculum.
Suffice it to say, our girls are taking full advantage of the opportunities presented to them, and we couldn't be more proud!
If you'd like to support this important work by becoming a MONTHLY DONOR, it would be a huge blessing to us. (Just like everywhere in the world, Uganda is suffering from rising prices on food and other necessities.) Just click the button and sign up – 100% goes to our programs!
YES, I want to be a monthly donor!
Webele nyo!
Jennings