Back in January, another partner on DonorSee who works in South Africa contacted me. We have very similar (and not the usual) definitions and understanding of nonprofit work, and she wanted to connect me to a medical instrument manufacturer who had donated a lot of equipment to their clinics in SA.
This week we got the box from MDF Instruments in Puerto Rico, and it was Christmas in March! This is professional quality equipment: stethoscope, blood pressure cuffs in sizes from baby to large adult, and much more. (Stuff I don't know the name of, for sure!) And a sweet note to our nurse, Sherry, about being a nurse.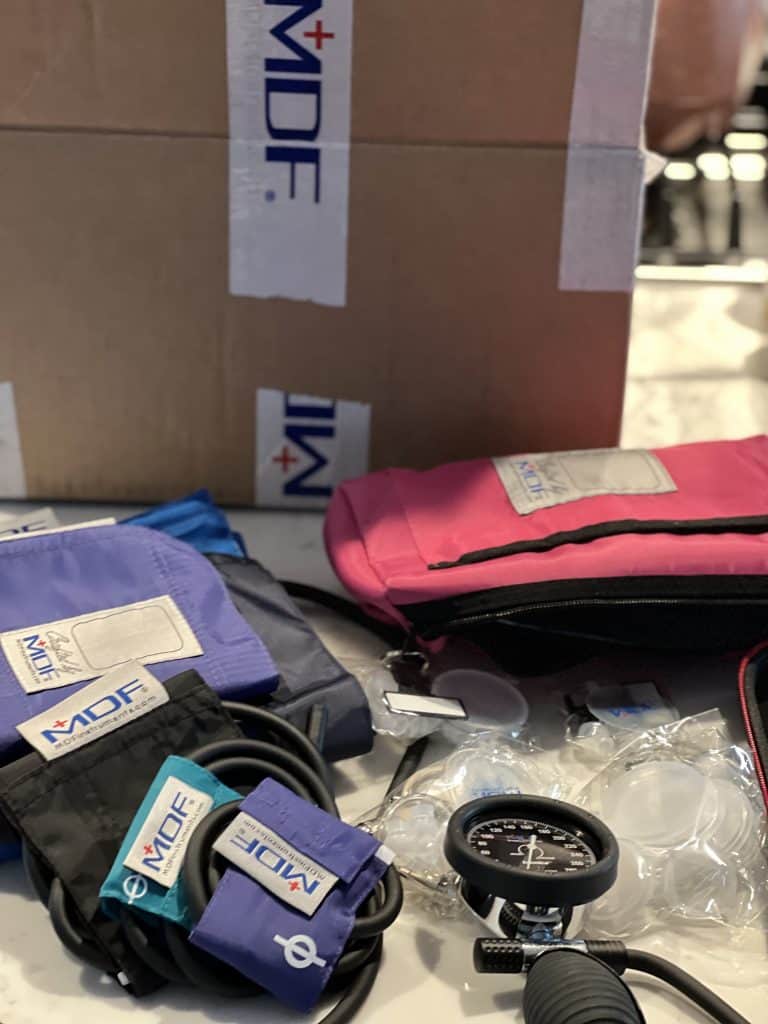 I will be taking all this equipment over with me in May, along with SO MUCH more that has been donated over the past two years. (To be honest, there's no way I can take it all in one trip!) We've got clothes, shoes, reusable sanitary pads, books, toys, laptops, iPads, tote bags, and first aid supplies… Lots of it.
This kind of generosity and commitment to people you don't know and won't ever meet is what makes Ten Eighteen Uganda successful. Whether it's your money, your product, your kids' toys and clothes, or handmade reusable sanitary pads, YOUR generosity makes us successful.
And we appreciate you more than you can ever know!
If you have things to donate besides money, do me a favor and hold onto it until June! After that, I'll have some room to store it until the next visit. 🙂
Blessings,
Jennings
PS. Becoming a monthly donor of ANY amount helps us so much. We'd love to have you join us. 100% goes to the programs. Just click the button below!