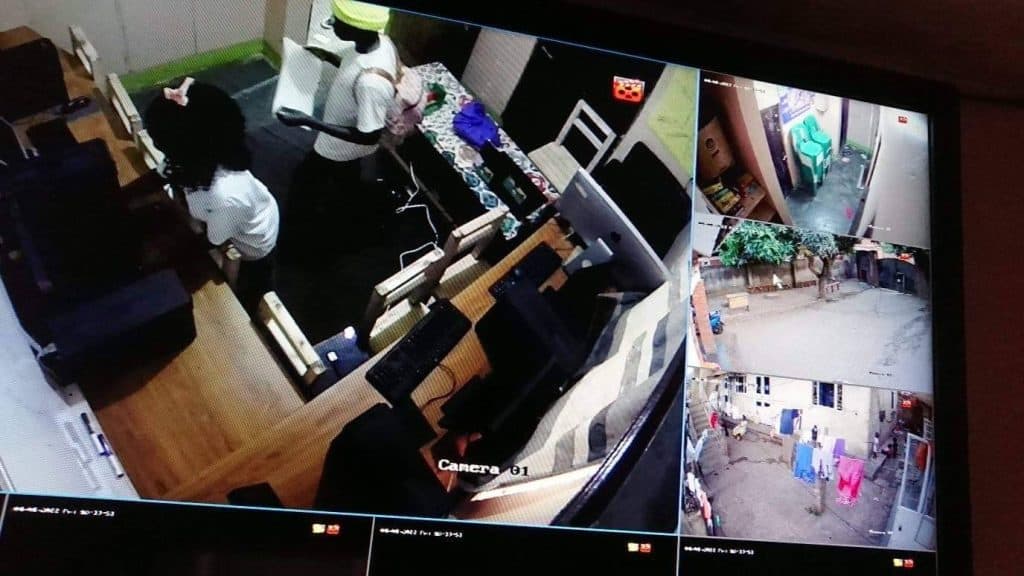 When we opened the Ross House in November 2020, one of the first people we hired was Mr. Aziz, our security guard. He has done an AMAZING job keeping our girls and compound safe, but even he has limitations.
Every day, we have over 60 students, 18 staff and volunteers, 30 kids, and various deliveries and repairs going on. We also now have a room full of electric sewing machines and another room containing our computer lab (5 desktops and 5 laptops, a projector, and a printer). AND a fully stocked clinic.
It's a LOT!
Now, we're really proud of how we've been able to grow (thanks to YOU!). But we also want to steward the donations we're given to the best of our abilities.
Last week, we installed a security monitoring system. At a cost of $325, we installed a complete system that Mr. Aziz can monitor — and there are no monthly fees.
That money came out of our general budget because we felt it was vital. We have a project up on DonorSee to reimburse our budget for it, and your donation of ANY amount makes a big difference. (While you're over there on DonorSee, give us a Follow and/or a Review – that helps a lot, too!) Just click the button – it's almost like magic!
More to come soon on my upcoming trip to Uganda!
Blessings,
Jennings