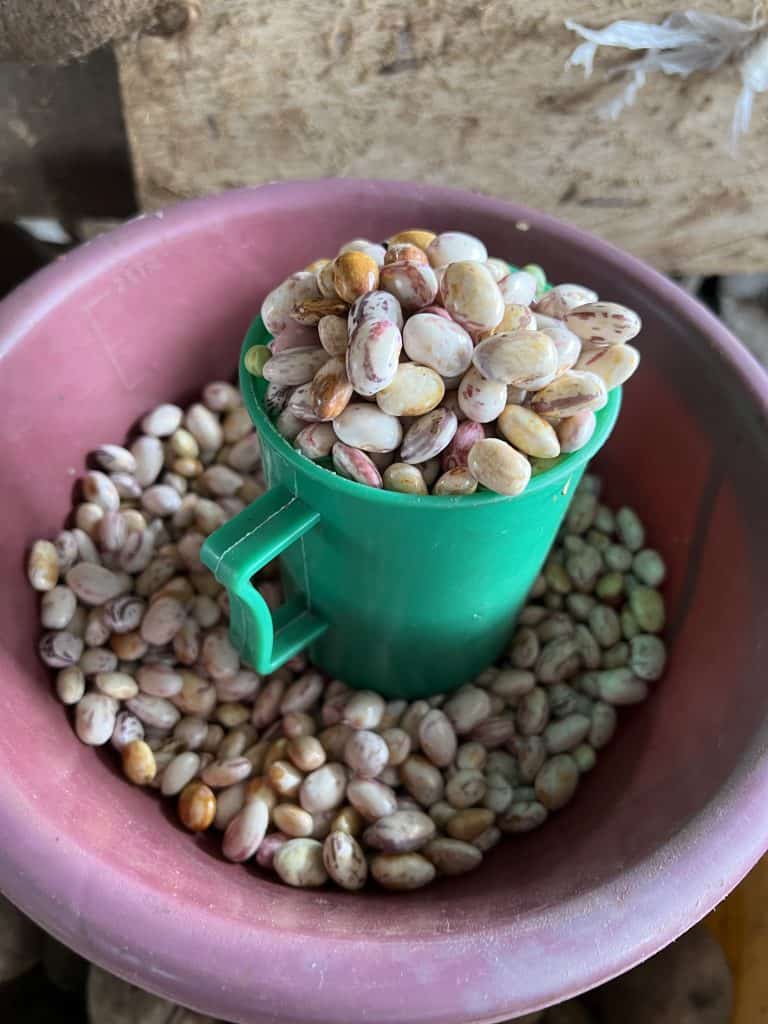 Just like everywhere these days, food prices have gone crazy in Uganda. While somewhat lucky in that it only gets 60% of its wheat from Russia and Ukraine (vs 100% for many African countries), it also usually gets a lot of the remaining supply from India, which has cut off wheat exports due to their own problems.
Additionally, fuel has doubled in the last several months, so that per gallon it's now over $7.30. (They sell by the liter and it's always more than here in the States, but this is brutal!) Obviously this effects the price of everything!
Finally, seasonality + fuel prices + supply chain problems have created a huge food crisis in the country, and particularly among the poorest — which is who we work with.
Our own food budget at the compound has doubled since January — and we're even buying less food! Some things are completely off the menu, like chapati, and serving sizes have been reduced a bit to try to stretch the budget.
After a lot of talk, we have decided to create a large project on DonorSee to purchase 2-3 acres of land to start a small farm. Not only will this give us a sustainable source of food, it will also allow any girls who want to learn to grow food the chance to get new skills. (There's not a lot of farming in a slum of 30,000 people!)
The project will launch next week! We're still finalizing some prices, since everything seems to go up every day, and working on a video to show just what this project can achieve. We hope you'll check it out once we launch, and help us continue our goals of sustainability and teaching lifetime skills to our teen moms.
Webele nyo!
Jennings
PS To donate to the farm project, click the button!