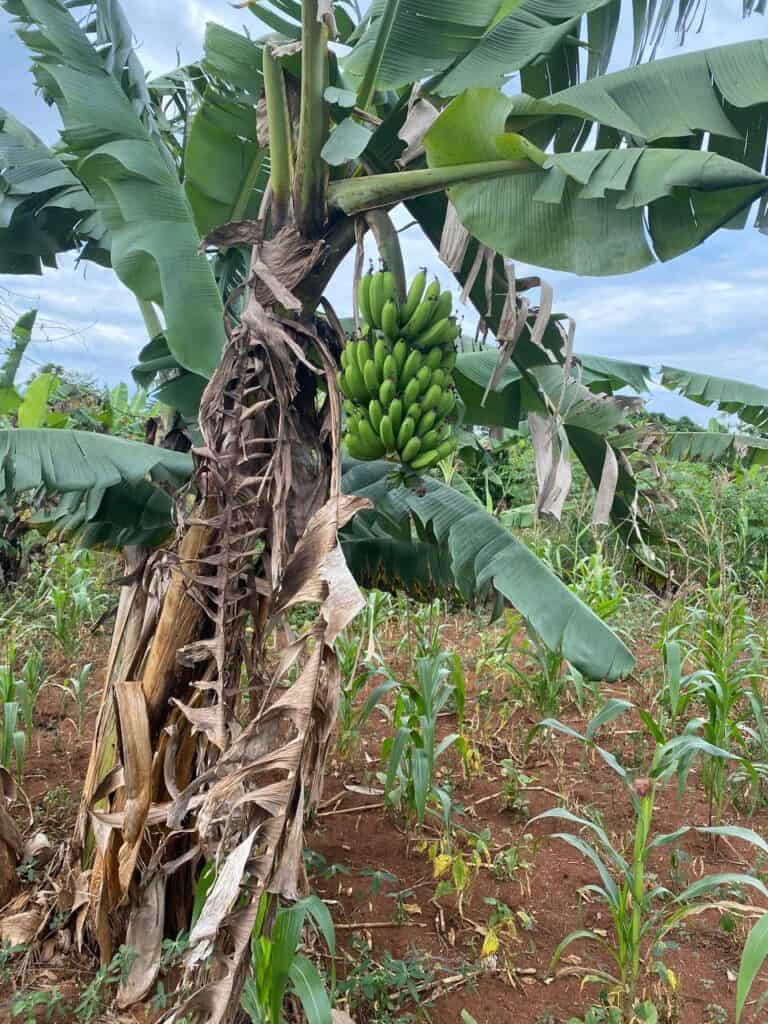 Rainy season is over, for which everyone is (temporarily!) thankful. Of course, now it's hot… TIA! ("This is Africa!" which explains pretty much everything!)
This fall has been exceptionally wet and cold, so Ronald and Fauza weren't really sure what they'd find at the farm when they got out for a visit.
They were wowed!
Apparently, it wasn't too cold, because the plants have done amazingly well. What all's happening?
Beans are ready to harvest – look how beautiful they are!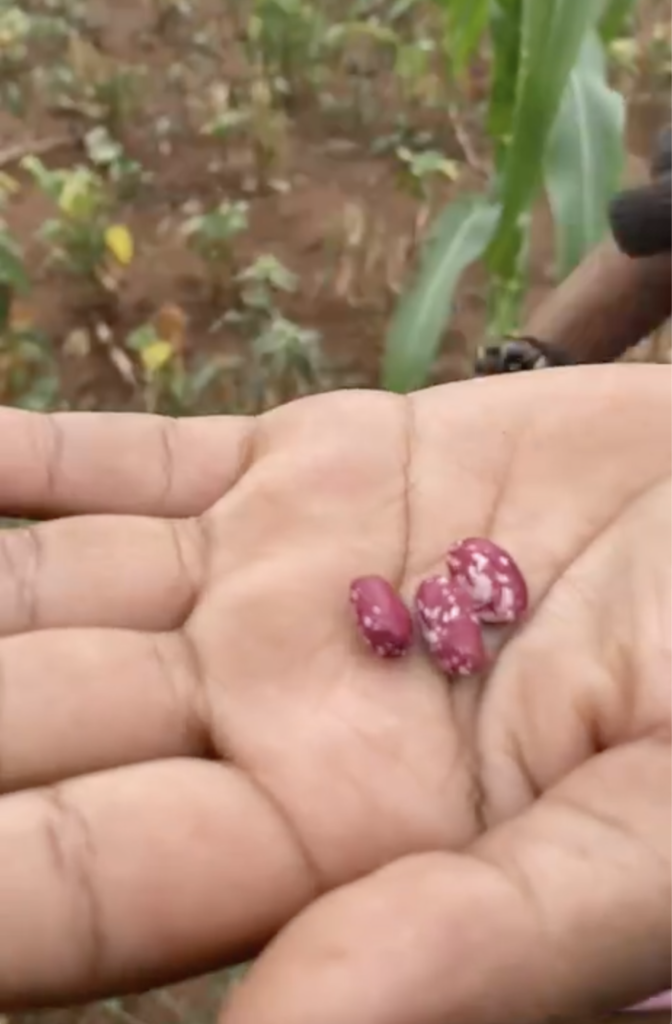 The matoke (top photo) is coming along great.
The maize is starting to put on cobs.
The new banana saplings have all rooted firmly in the earth.
The cassava is lush and we can get a second harvest from them soon.
With the latrine done, the house finished, and the perimeter fence up, we've accomplished SO much in just 3 1/2 short months!
The project is 64% funded, so we're at a pause except for planting some moringa, tomatoes, onions, eggplant, and other crops. But once we're at 100% (well, really, as the funding comes in) we'll be able to take the project to the next level.
What's still to do?
Build the greenhouse
Dig the well
Buy the grain mill for the maize
Construct the coop for chickens and pen for goats
Hire a full-time farmer/caretaker
We are so thankful for our volunteer farmer, Pastor Moses, who has overseen everything so far, cleared the land, planted, and tended the crops. He's also the one who told Ronald about the land, so we are very indebted to him!
With Giving Tuesday and year-end giving coming up, we'd be honored if you'd consider giving to the farm project as part of your end-of-year giving plan. 100% goes to the project, and you'll have the benefit of seeing the whole thing unfold here and on social media.
We so appreciate your support!
Webele nyo,
Jennings
PS If you want to give now – $25 can help us buy seeds for the next crops! – just click the button!
PSS DON'T FORGET to get your free ticket to hear my talk on the 11th at the Expat Money Summit, which started on Monday. The Summit started yesterday and there are loads of other great speakers talking about really interesting topics like investing.