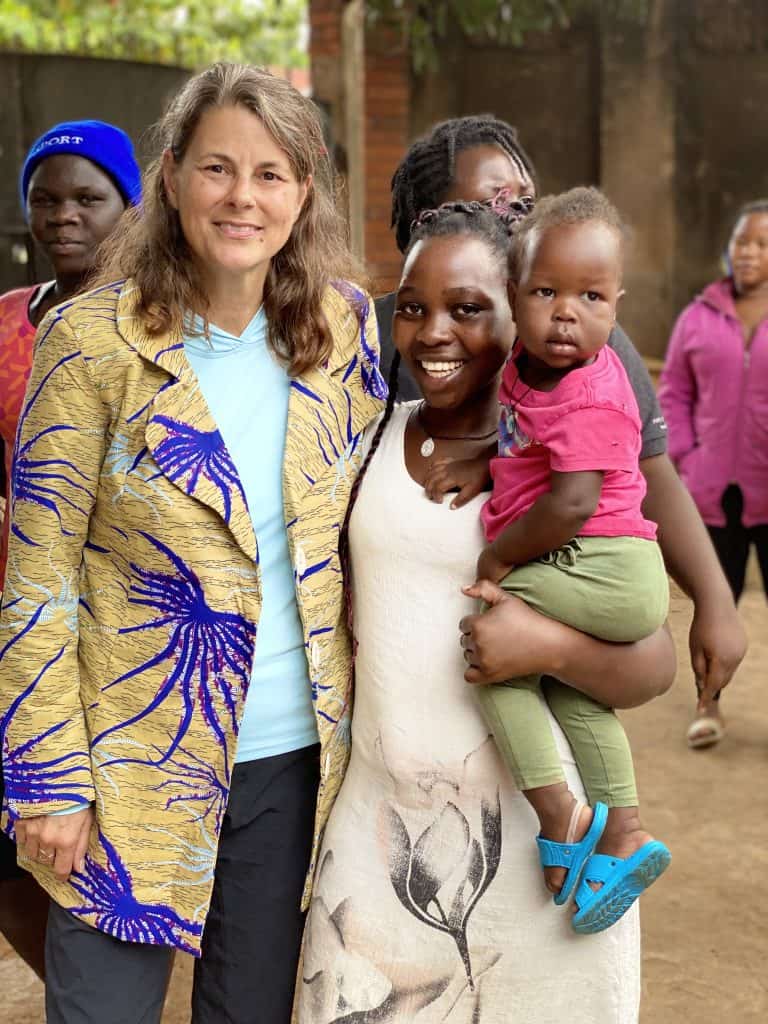 ackline is one of the teen moms living in the Suubi House with her daughter Jasmine. She's just completed Skills for Life and will begin working and saving money towards moving out to independent living.
This is our goal: sustainable self-sufficiency.
But like most worthwhile things, it's a process. Jackline came to us homeless and destitute. They were both sick. She had nothing and no one.
Over the past nearly-year, she has worked hard in her classes. She's participated in counseling, mentoring, and peer groups. She's learned to identify things that are worth working and fighting for, and also the things (and people!) to stay far away from.
During the course of that time, we've provided for all her needs. She and Jasmine have been housed, fed, clothed, their illnesses treated, school supplies provided. Our only expectation has been her commitment to her future.
Obviously, free to her isn't free to us, and you have been amazingly generous and consistent in your support of Touch the Slum over the last 2 years.
Now DonorSee has 2 new features that have opened up to us to make it even easier for you to support us:
Sponsorship — we currently have 2 projects up that need monthly sponsors: the clinic and the residential program.
The clinic is 40% funded, so we need $300 per month more so that the basic costs of running the clinic are covered. You can click here to become a sponsor.
The residential program doesn't have any sponsors yet, so you can be the first! We house up to 8 teen mothers and their children in the Ross and Suubi Houses plus 4 in the dorm, and provide them with all their needs during their stay. (We currently have 5 teen moms and one teen who will give birth in the coming month, and 5 previously homeless Skills for Life students in the dorm.) It costs us $1,000 per month to care for these children, and we'd love to have your support — in ANY amount! Click here to become a sponsor.
Monthly Donor — Many of you are monthly donors through DonorBox, and we still use DonorBox for unspecified monthly donations and for other campaigns. But now, you can also be a monthly donor on DonorSee! When you click to donate, you will be given the option of "monthly" or one time. If you choose monthly, your donation will go to the largest project we have on the platform at the time of your donation. (Currently, that is the farm!)
Becoming a monthly donor, through either DonorSee or DonorBox, really helps us have visibility for our budget. We love seeing projects funded and one-time donations come in (so please don't stop!), but we also love knowing that we have a defined amount that will come in each and every month.
Whichever you choose, we are so humbled and grateful that you choose to give to Ten Eighteen and our Touch the Slum project. We can't thank you enough!
Webele nyo!
Jennings
PS I've got several speaking engagements coming up in September and October. If you'd like to have me share about Uganda and our work at Touch the Slum at your group, just hit Reply and let me know!