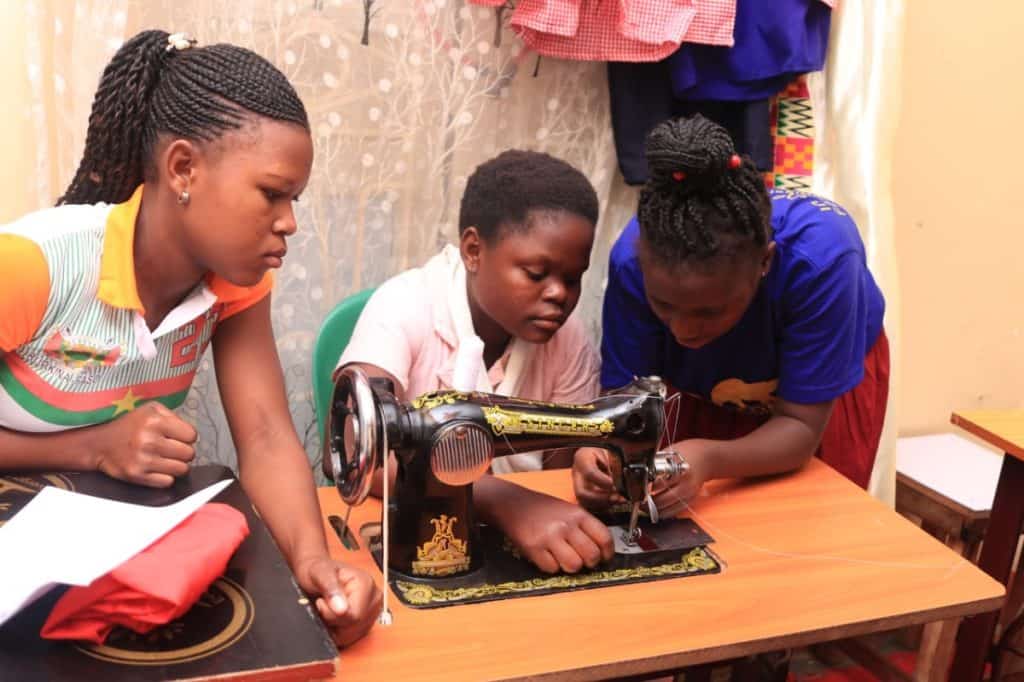 Monday was the big day!
20 girls in Literacy, 10 in both Hairdressing and Tailoring, the 5 finishing up exams in Advanced Tailoring, the new Literacy class, and some of last term's Literacy girls in the computer lab. Over 65 in all!
After a month off, the teachers were ready, and the girls were at the gate early.
Touch the Slum has become a hub, a home, a hangout for our teen moms and teen girls.
A safe place out of the Namuwongo slum and its challenges and temptations.
A place of HOPE and OPPORTUNITY.
Those are very, very few in Uganda in general these days, much less in the slum.
This week, Ronald posted a reel on Instagram of girls who have graduated from the Literacy class doing orientation in the computer lab. Someone commented that "they need more than 'computer skills'. What other non-digital skills are they being taught? The internet is a fictional place full of delusion and requires electricity… when the screens turn off indefinitely what else will they have to fall back on?"
For you, and anyone who actually follows us, the answer is pretty clear – we post all the time about all what/how/why of our vocational program. And the fact that these girls, who were ILLITERATE in January, are actually able to learn to use a computer is nothing short of amazing.
But the positive of the comment is that we can say, "YES!" We believe in holistic literacy. We believe in vocational training. We believe in sustainability and self-sufficiency – whether the internet goes down forever or not!
Thanks to YOU, this vision is a reality, not a dream. We can't thank you enough for your support…
Webele nyo!
Jennings
PS If you want to make sure that the girls aren't left with "nothing to fall back on" when the internet goes down forever, you can help us with supplies for Skills for Life! Just click!