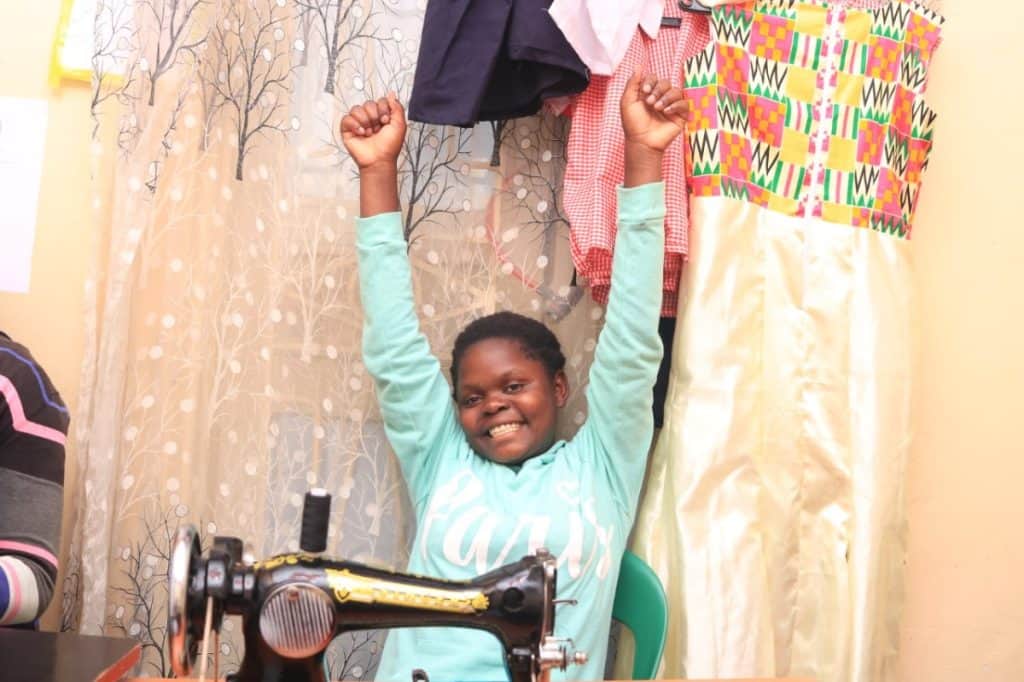 When I was a teen, school months seemed to drag on and on, and summer flew by. Other than getting to go back-to-school shopping with my grandmother, I didn't find a whole lot to be excited about! (Especially since my bus came at 6:45 and we ate lunch at 10:30!)
I'm pretty sure I never looked like Justine does in this photo!
It's hard to overstate the danger that teen girls face in the slum: starvation, rape, trafficking, sex work, pregnancy, lack of access to education. In short, they all feel hopeless and trapped in the cycle that they see all around them every day. Even their mothers will encourage them into sex work to "contribute to the family."
We opened the Ross House to help address teenage pregnancy and its challenges. Skills for Life addresses hopelessness.
Culture is changed one life at a time. Our focus is holistic — we don't just teach a skill, or just provide a meal, or just take in a homeless teen mom.
We teach literacy to those who can't read, write, or do basic math.
We teach English speaking — believe it or not, English is the official language of Uganda. But it's taught in schools. No school = no English.
We address trauma through counseling and peer groups.
We provide support through mentoring and teacher engagement.
We do home visits to identify family issues early.
We provide food and a safe space for girls to hang out, off of the streets.
And we teach skills for sustainable self-sufficiency.
We don't do the easy, high-number, flashy stuff. We do the real, long, hard work to create change, for these girls and for their children and families.
In Uganda, women can't inherit land. We are giving them a legacy that no one can keep them from passing on.
Thank you for your amazing support and encouragement. We couldn't do it without you!
Webele nyo!
Jennings
PS We always have a lot of great projects up on DonorSee. We now also have sponsorship opportunities, where you can support us monthly. Two are up right now, for the clinic and for the residential program. Click to check them out!