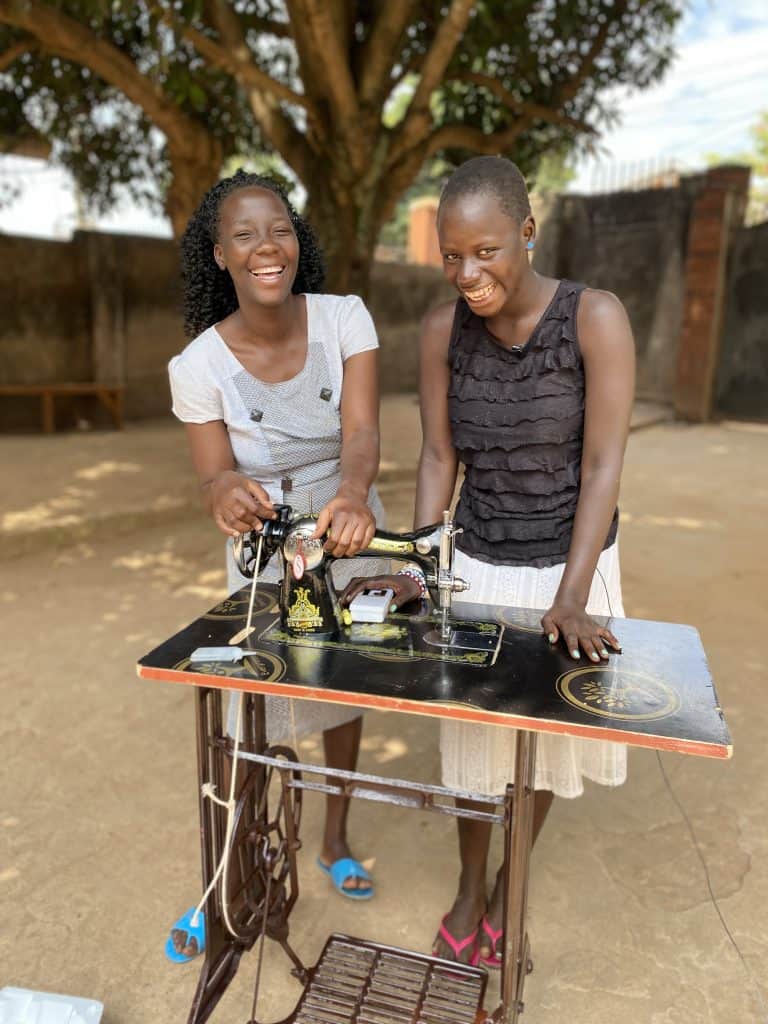 Husinah, right, is our poster child for the Skills for Life Literacy program. She came into the program without a word of English beyond "hello, how are you?" (Which every Ugandan kid learns as one word: howareyoufine.)
In less than 5 months, she is the first one to volunteer to do videos in English, she engaged me in conversation multiple times on my visit, and she literally *always* has a smile on her face because she is so excited about everything she's learning and doing.
We are throwing a party for the 20 girls who've finished both our first-ever Literacy class and a month of auditing their chosen vocational class so they're ready for Term 3 next month.
We want to PARTY, to celebrate, to make sure they know that they have beaten every expectation — not just expectations from people in Uganda who look down on anyone in the slum as a criminal or prostitute or drug addict. But OUR expectations, too. Where we thought a 6-month course would be ambitious, they just said the (non-alcoholic) equivalent of "hold my beer."
So we're getting a big cake, and soda, and they'll do a huge THANK YOU to Teachers Lillian and Fortunate as well as to YOU and our friends at Expat Money Show who funded this amazing program for us.
WEBELE NYO!
Blessings!
Jennings
PS We have a project up on DonorSee to fund the party —> click the button! Shhhh, it's a surprise!