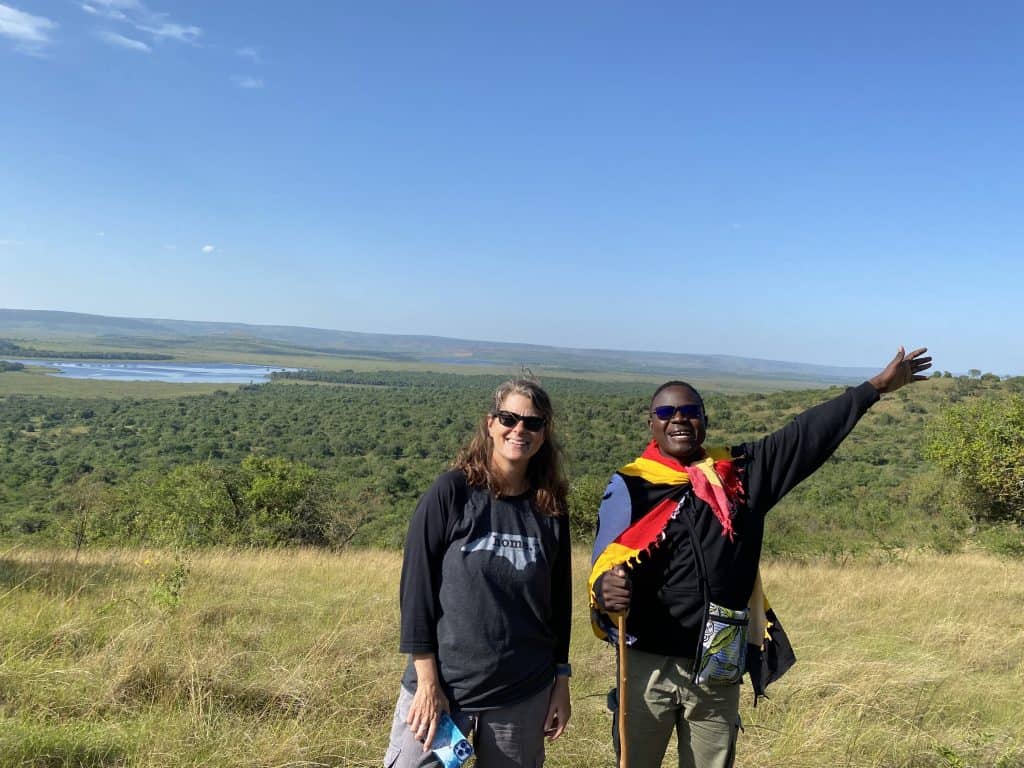 I leave tonight (Wednesday) at 11:30pm. I'll check out of the hotel at 10:30 in the morning, grab some of my son's favorate Kamulali hot sauce, spend several hours at the office, and then go on to Entebbe and the airport. There's a good lounge in EBB, and honestly, what else is there to do when you're just sitting around anxious to be on your way?!
The trip has been GREAT. Really great.
After 2+ years away thanks to the pandemic response, I am thrilled to see in person all that we — and YOU — have built.
The Touch the Slum compound is thriving, with 12 residents, 60 students, a clinic, a daycare, 20 staff, and so much enthusiasm.
The Literacy class went even better than we expected, and those girls are ready to sit in on vocational classes and get a feel for what they'll be doing next term.
Our photography and videography team — which started as a vocational class, too — has been producing the really great work we use in social media and on DonorSee. Their short film was part of the Ugandan Film Festival. They're also getting outside gigs, and are now "influencers" on TikTok and getting paid just to mention businesses!
We're reaching even more teens with Teen Talk and Turning Point each week.
And out west, schools are back in session FINALLY, and the students are doing well. The school building at Wells of Hope Primary in Rwakobo Village is almost usable. We're going to put an ecobrick water tank at Hopeland Primary to help them have enough — and free — water.
Spending time with all the wonderful people we've been able to gather to Ten Eighteen Uganda, Touch the Slum, and the two schools has been inspiring and motivating. I'm headed back with renewed energy (okay, maybe renewed AFTER I get over jet lag!).
I've been really grateful that we've video chats and messaging over the last two years. But there is nothing like sharing meals, walking the slum or village, laughing, chatting, and watching in person. The former will let me come once a year and still be 100% "in the know." The latter lets me truly KNOW. I'm grateful!
Blessings,
Jennings
PS. We have 2 projects up on DonorSee to allow the Wells of Hope building to open – one is for floors and blackboards, the other for desks and chairs (part 1). (That one is almost 20% funded already.) We'd so appreciate your support to move the kids from the overcrowded mud-and-stick classes to the spacious new ones as soon as possible!