When Ronald said the girls had picked the place for their Christmas party, I just knew…
A few years ago, KFC opened their first store in Kampala. Zeke and I went there during our 2020 visit — it was good, and they were actually fast, which doesn't usually happen in Ugandan restaurants.
So when Ronald said that the girls wanted to go out this year instead of having a Christmas feast at the Ross House, I felt the silent mantra start in my head: wait for it… wait for it…
Because I just knew what it was going to be! And sure enough – it's chicken and chips at KFC time!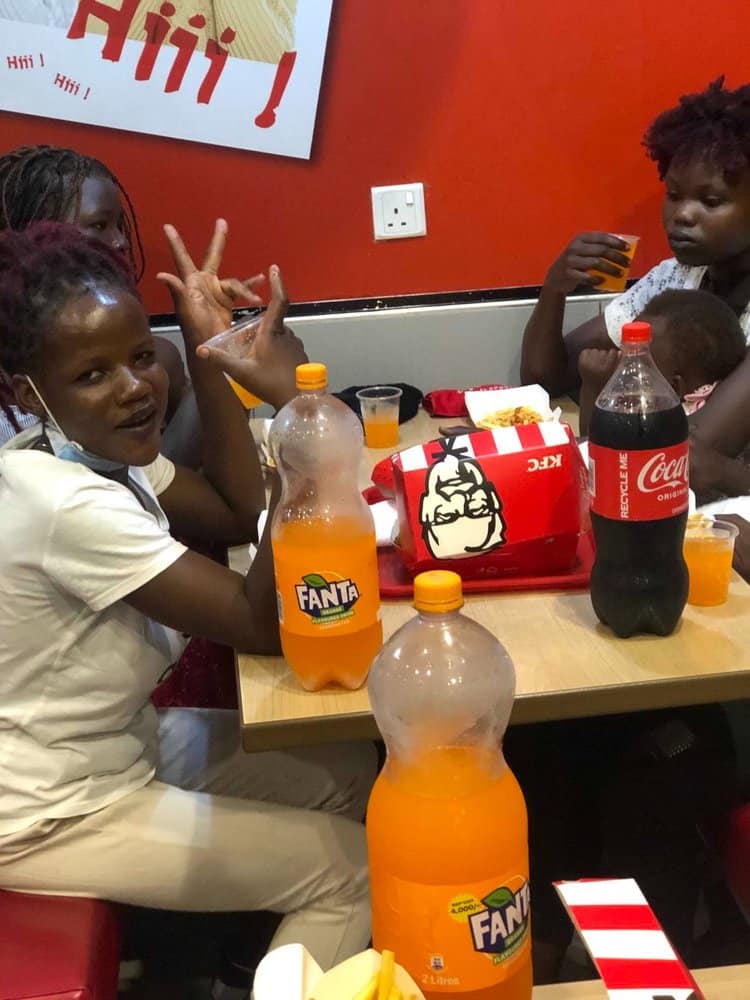 Y'all, this is a BIG DEAL for these girls. Most of them have never been to an actual restaurant outside the slums. This year, they got their first-ever pizza. And we're doing this as a MOM-ONLY outing, arranging for the staff to watch the toddlers.
They are SO excited – we can't wait to share their December 23rd outing with you! (It's ok, you can laugh. I did!) We're working on a DonorSee project to fund it, which I'll share with you soon.
FOR NOW, JUST BASK IN THEIR SHEER DELIGHT OF CELEBRATING CHRISTMAS AT KFC!