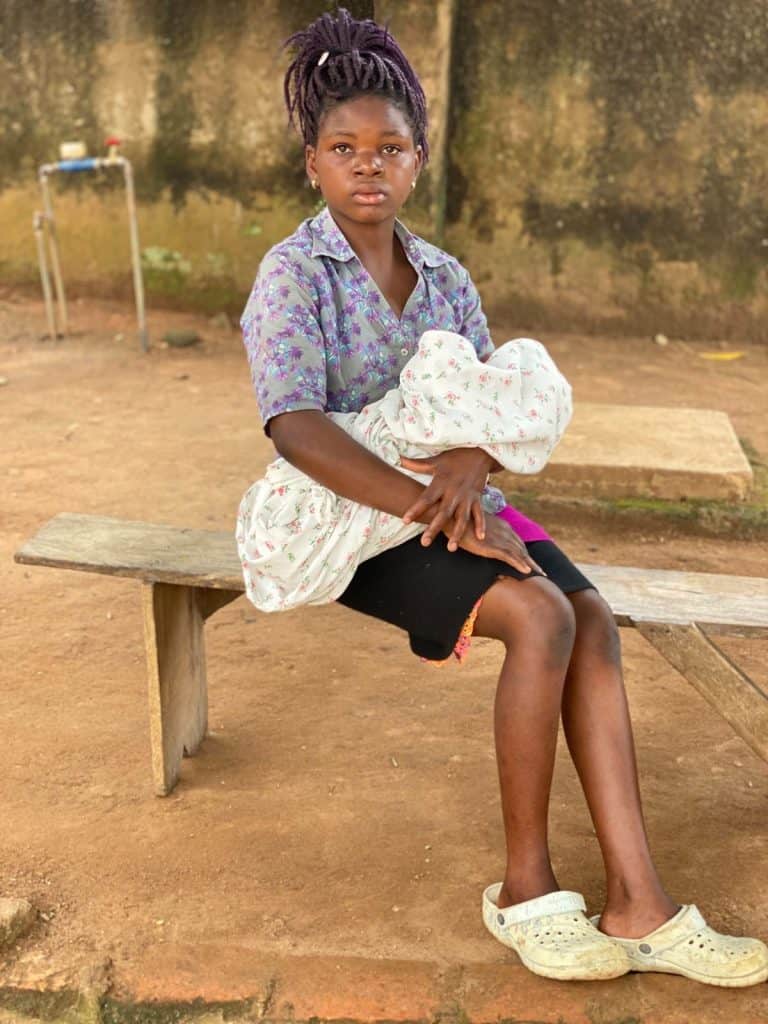 Brenda, above, is just barely 16. (I know, she looks about 12…) She was admitted in the middle of the night when the local authorities brought her to us with her ONE WEEK OLD baby.
Brenda has been living with her mother, who recently lost her job. On Saturday night, she beat Brenda severely and threw her and the baby out of the house and into the street.
Fortunately, we have a very good relationship with the police and local governmental authorities and they brought her to Touch the Slum. She is now living in the Ross House and receiving food, clothing, medical care by Nurse Sherry, and lots of love and attention from Mama Santa.
I'd love to say this kind of thing is uncommon.
Unfortunately, it isn't, and the very high inflation and cost of food has caused an increase in domestic violence, child abuse, and teenage pregnancy in the slum.
We are the only program of our kind in Namuwongo, which is home to over 30,000 people. Fortunately, we had room to take in Brenda and another 16-year-old, Leticia, over the last week. And that's because of YOU.
Your dollars are working 24/7 to keep girls like Brenda safe and to provide them a way out of this cycle of pregnancy and homelessness.
We are so grateful that you choose to partner with us so that we don't have to turn these girls away. Webele nyo!
Blessings,
Jennings
PS Of course we have projects up on DonorSee for Brenda and for Leticia! When girls like this come to us, they literally have the clothes on their backs and nothing else, so we provide an entry packet with toiletries, sheets and towels, clothes and shoes, diapers, and other items for the baby. We'd love for you to help support one of these girls as they get back on their feet!