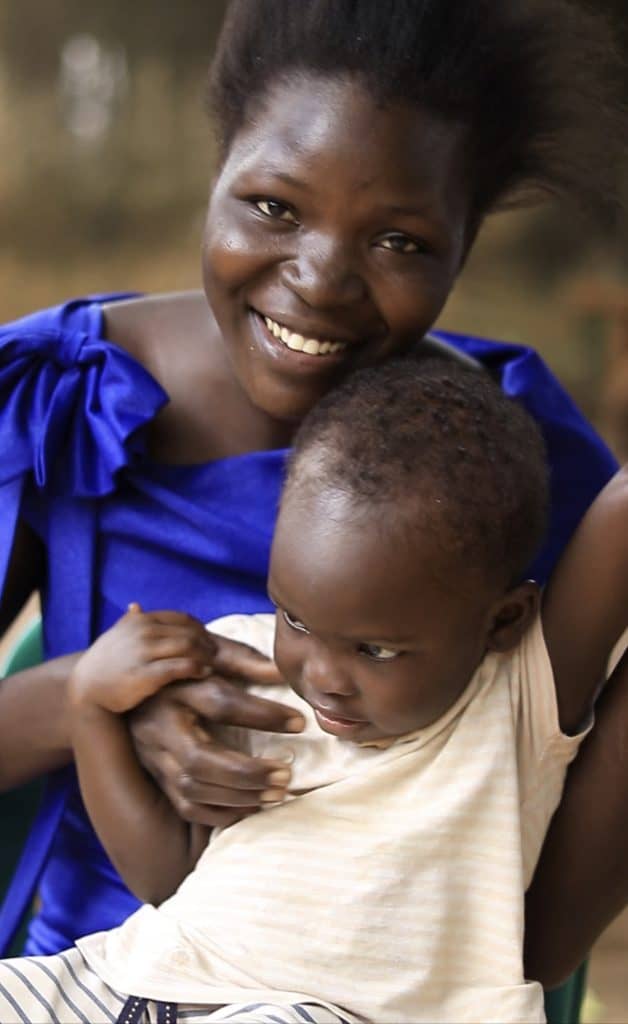 Meet Jenifer and her daughter Victoria. Jenifer originally came to the Touch the Slum office when she was pregnant and homeless, and we were a small 2-room place in the slum.
We referred her to an organization we work with that helps pregnant teens called Amani, who had room to take her in. Jenifer gave birth and for a little while after lived with friends.
But about a year and a half ago she became homeless again. And she came back to Touch the Slum — only now we had a program just for girls like her: the Ross House.
Jenifer moved into the Ross House with Victoria, got medical treatment and a good diet, and she began to blossom. She started Skills for Life in Tailoring and it was apparent from the start that she was gifted.
After graduating, she moved into the Suubi House and on to Advanced Tailoring. She's just finished with that and will graduate on October 1. In the meantime, she's done so well that both tailoring teachers have been getting her side gigs. She's saved up a good nest egg!
And now she's ready to move out into her own place! To begin an independent life that doesn't rely on a friend who can take her in or a man who will give her food in exchange for sex. And she's ready!
We couldn't be more proud of her.
We have a project up to fund her exit package. When our teen moms are ready for independent living, we don't just show them the door. We make sure they've worked and saved enough for several months rent. That their job or own small business is established and stable. Then we gift them a mattress and bedding, household goods, food, and personal supplies.
And our door is always open – Victoria can come to daycare, and they can both get treatment from Nurse Sherry in the clinic. Mama Santa will be happy to serve them up some delicious plates of food, too.
This is the goal. This is the why.
You can't make lasting, sustainable change without going deep. You can't change a life without changing the way they see the world, without giving hope that's based on a truly sustainable path.
Jenifer is a rock star, and I can't wait to see how far she'll go!
Blessings,
Jennings
PS We have a project up on DonorSee for Jenifer's exit package. I put it up yesterday afternoon and it's already 40% funded! We'd love for you to bless her in her new life — as you've blessed her during her whole time at Touch the Slum. Just click! Webele nyo!