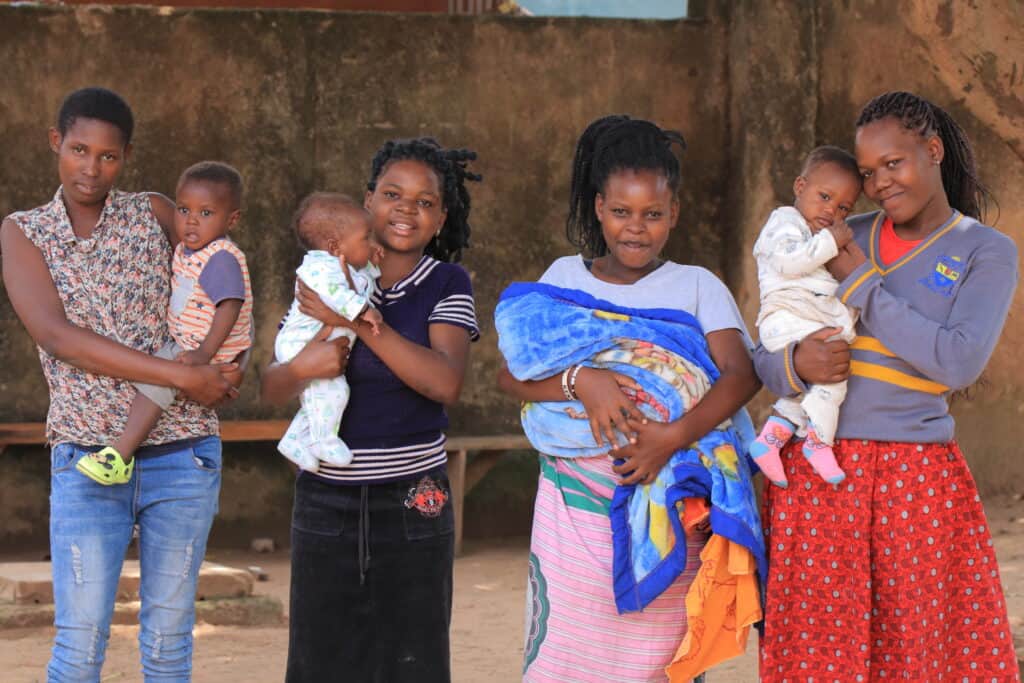 When we started the Ross House in the fall of 2020, we put some parameters in place. We knew that the need for a crisis intervention residential program was far greater than anything we'd be able to "solve", and we knew that we needed time to figure it all out.
Some of the criteria we've used over the past two years have been the mom's age (usually 15 or above), no family members available to take them in (with added support from us), and a differentiation between a short-term emergency admission and a long-term full admission.
We also decided we couldn't handle pregnant girls, and referred them to another local organization called Amani until after they delivered.
But things change!
Our first pregnant admission was 15-year-old Kalunji back in February, who was homeless after her grandmother died. Due to the rising rate of teenage pregnancy, Amani wasn't able to take her in. Kalunji is still with us in the Suubi House and she's doing great.
Our next was 15-year-old Sylvia, who was homeless and rescued by a local LC (community leader) and brought to us. Sylvia gave birth just a few weeks ago!
In the last month, we've also welcomed 17-year-old Leticia and her one-year-old son Chin-may, and 15-year-old Brenda with her newborn son Elijah. (We now have custody of Brenda because of the abuse she was suffering at home.)
And – many of you will remember "the girl in the chicken coop" story from my trip this summer – 18-year-old Clare with her one-year-old son Samuel was just evicted from the chicken coop and has now joined the residential program.
That's four moms, two with newborns, in just a few weeks!
Because of the skyrocketing cost of living right now, teenage pregnancy is on the rise again all around Uganda. We can only take in eight girls with their children at a time, but we are committed to helping them learn the skills they need to create a fulfilling and sustainable life for themselves.
How are we doing this? YOU!
Your support means the difference between homelessness and a life without choices and a life of literacy, a skill for a lifetime of income, and the hope for a good future. We really can't thank you enough for all your encouragement and support!
Webele nyo!
Jennings
PS One of our Skills for Life students is teen mom Isabellah. After she collapsed at the compound, Nurse Sherry discovered that she had no food over the weekends and her only meals were those she received at Touch the Slum during the week. We have been providing ongoing medical support to get her over malnutrition and she is now receiving meals at the compound during the weekend. Her project on DonorSee is about 30% funded and we only need $185 to complete it. Any amount will help! Just click!
PSS Don't forget to grab your free ticket and hear me talk about our work in Namuwongo!