Since we started in 2008, we have used 100% of our donors' money for the programs.
YES, 100%!
Surprisingly, people have argued with me (at length) as to why and how that can't be true, even while our books and statements clearly show it is. So I thought I'd explain how it can be so.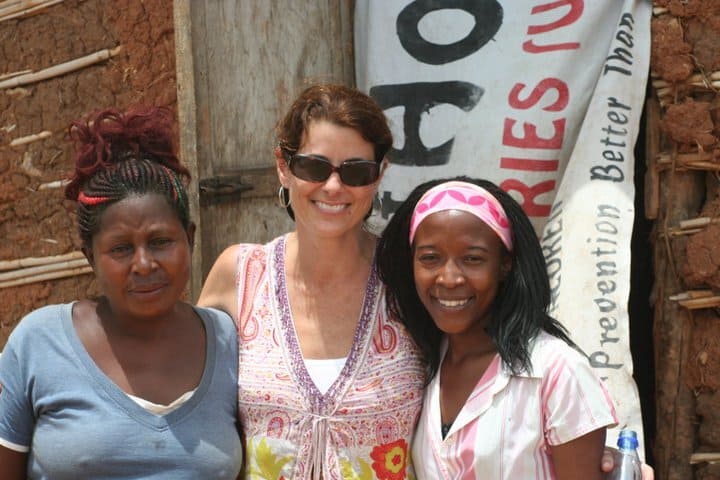 I work from home.
We have no paid staff in the US.
We do not pay for ads on social media, unless someone donates specifically for them.
When I travel to Uganda, we personally donate to cover those expenses (flight, transportation, accommodations, food).
We receive in-kind donations that cover our website, accounting and donation software, and business cards.
We use an app called SendWave that lets us use mobile money on MTN and Airtel phones in Uganda to send money without any fees on our end. (There is a small tax on their end, which we figure in.)
Our donation platform lets donors choose to pay the fees for their card processing.
BUT WHY AREN'T YOU PAID?
I started this as a labor of love, and, to be honest, until 2020, it was a part time (sometimes VERY part time) job. When I'm in Uganda, which was twice a year until we moved to Nicaragua in 2016, it's 70-80 hour weeks of working, but at most that's 5-6 weeks a year. Even when I restarted in 2019, the work was less than 4 hours a month.
AND THEN COVID…
When we visited last January, I did feel strongly that we had the groundwork in place to grow. In February, I started getting Ten Eighteen ready to apply for grants. And then Covid arrived on the scene, and all the best planning went out the window. Grants pivoted to all things covid. Uganda locked down in a draconian way, and people began to starve.
So all the "formal" stuff went out the window, and we worked many many hours a week, just trying to keep people alive, provide meals, solicit donations, explain what was happening, and keep going by faith. The aftermath of the lockdowns, school closures, destroyed businesses, and starvation took months to fully realize and to begin to sketch out a way forward.
MEANWHILE, ALL OF YOU STEPPED UP WITH DONATIONS EVEN WHILE YOUR LIVES WERE IMPACTED SO GREATLY!
WE ARE GREATLY BLESSED…
One day, and thanks to (we pray) grants, we do hope to pay people — that will mean that the work has grown to the point that our impact in Uganda is where we envision it. But our belief is that YOUR hard earned money should go to the programs that you believe in. To the work, to feed children in devastatingly poor schools, for vocational training to teens in the slums who have nowhere else to go, to the teen moms at the Ross House, to clean water for Rwakobo.
I am blessed – we are blessed – that life in the US, while difficult over this last year, has let us offer our skills and work as volunteers. I've been to Uganda 13 times — we've been 29 times as a team — and we understand how great the needs are there and how far even a small amount of money can go.
NO ONE CAN DO EVERYTHING, BUT EVERYONE CAN DO SOMETHING.