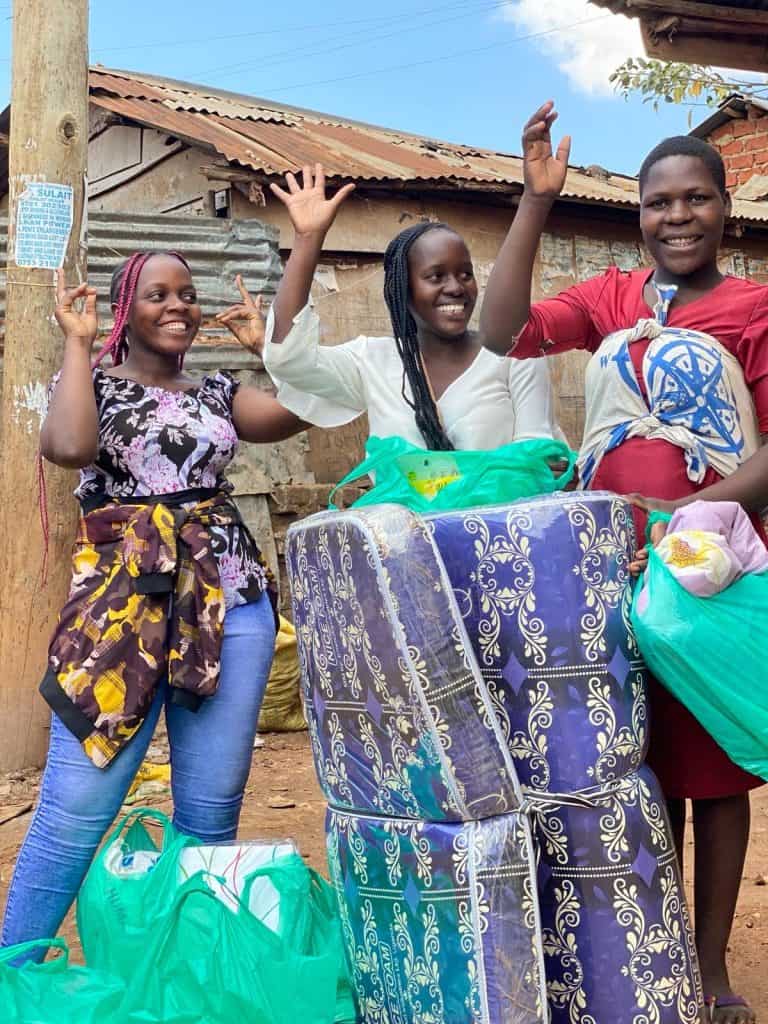 I used to think it was hard to make a difference in the world. I mean, look around… there is so much going on, so many bad things and depressing news stories and pain.
Then I visited Uganda.
There was one family, a grandmother who was raising 5 grandchildren orphaned because all three of her own children had died from AIDS. One of the younger children was HIV+. They had nothing, and they had no hope.
The social worker from Ray of Hope had taken us around the Namuwongo slum and introduced us to the women in the program. This jaja though… They had no money for food or charcoal, but she was only concerned about not being able to send them to school.
My 13-year-old son, Zeke, turned to me and said, "I'll do it. I'll pay for them to go."
And that was it. That was MAKING A DIFFERENCE. And really, it was so simple. Zeke dug into his little savings (and, of course, my husband and I chipped in), and those kids went to school.
That's where Ten Eighteen Uganda really started, in that one-room home, with toothbrushes lined up so carefully on one wall's little shelf, and a jaja who just wanted her grandkids to have a chance.
It really is that simple.
The work isn't easy… but it's simple. MAKE A DIFFERENCE.
True, sustainable, actionable change and growth is hard work, but it's not complicated. It takes small actions and creates great and lasting change.
Simple.
Blessings,
Jennings
PS The photo at the top of this email is from a surprise food and mattress delivery to 16-year-old Shemim, who is in our Literacy program. She and her family became homeless and are living in an open-air church. You can watch the video here — it was pretty amazing!
To help with other DonorSee projects, click the button! We've had a huge outpouring of support over the last week and 7 projects funded, but are loading new projects each day. Check it out!