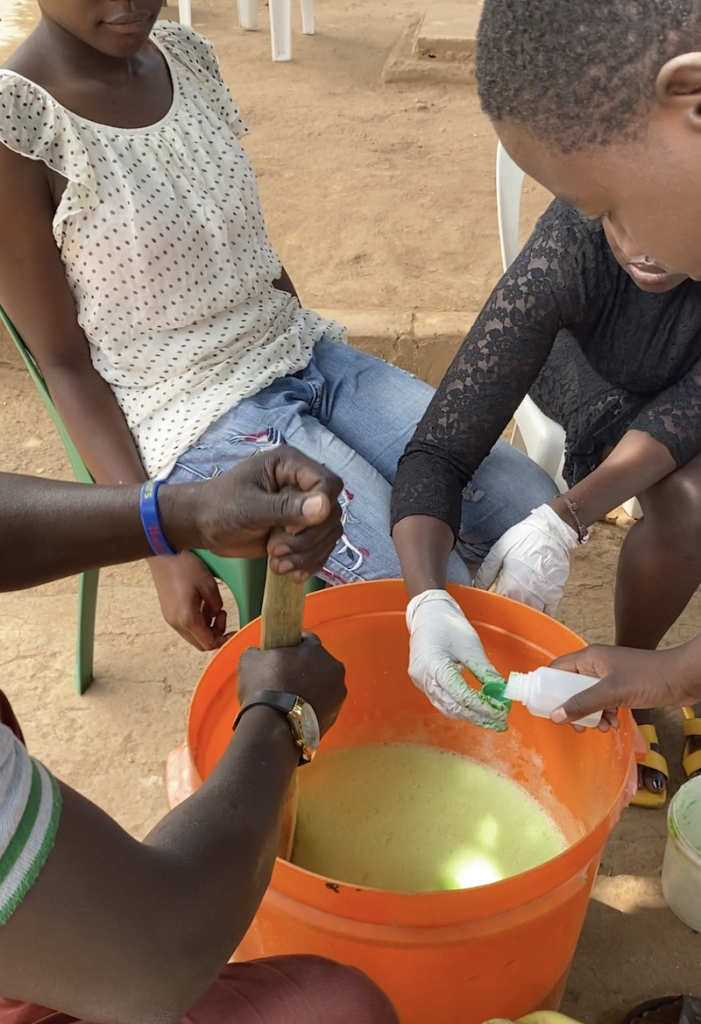 I'm kind of an old fashioned gal. I like to garden and can and use things in ways their creators didn't intend to solve a problem. I love being self sufficient.
The girls in our program have been largely bypassed by their community. If there is lowest-rung on the social ladder in the slum, it's teen girls.
But not at Touch the Slum!
We believe in self sufficiency, sustainability, and personal responsibility. They go hand-in-hand: if we teach a skill that allows a girl to make an income, they then have a sustainable way to continue to earn that income and can be responsible for their own lives.
In short, it's HOPE.
This week we made liquid soap, thanks to a generous donor. It's MUCH cheaper to make the soap than to buy it, and we get to do a mini-workshop for the girls on how to do it. Then they can make and sell it while they're learning a bigger skill.
Win-win.
Every program we have and every program we think of having is within this context. We don't want to create dependency, we want to create opportunity for IN-dependence. Always.
Thank you for always standing with us – we can't tell you how much your support and encouragement mean, and how many lives you touch every day because of it!
Webele nyo,
Jennings
PS Teen Jackline was in the Literacy class last term, and will be starting hairdressing on the 15th. The project for her supplies is almost 65% funded – we just need $95. We'd love to have your support!