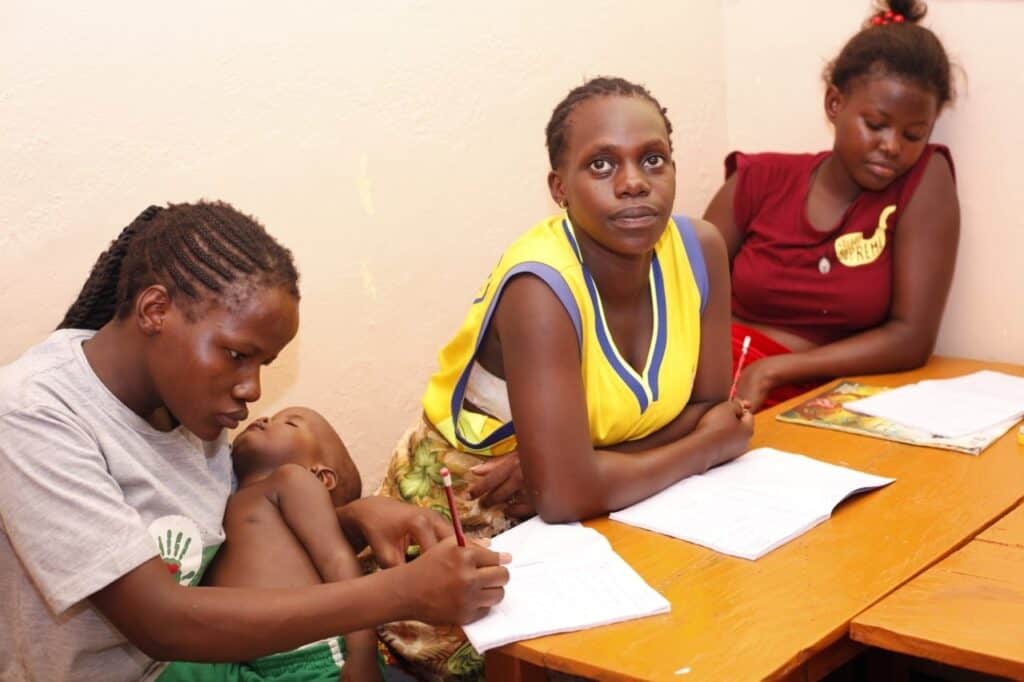 We currently have 20 girls taking Basic Literacy. Some of them had a small bit of school, so they know the basics. Some were completely illiterate. English is "the common language" in Uganda, but many can't speak it because they didn't go to school. With 60 tribes and the slum melting-pot, it can be hard to communicate if you don't know English.
After less than two months, the un-schooled girls know the alphabet and numbers, can read and write 3-letter words, and have done videos for us entirely in English! The other class, with girls who have had some schooling, are writing out the names of numbers and working with bigger words.
In short, they are flying through the course with amazing passion. They know what an opportunity free education is — it's almost unheard of in Uganda! They know these are skills they will need once they've gone through a vocational skill course in Skills for Life and have jobs or small businesses. They are ON FIRE to learn!
Thank you so much for your support! Because of you, teen moms and teen girls in the slum are gaining invaluable skills for themselves and their families.
Blessings,
Jennings