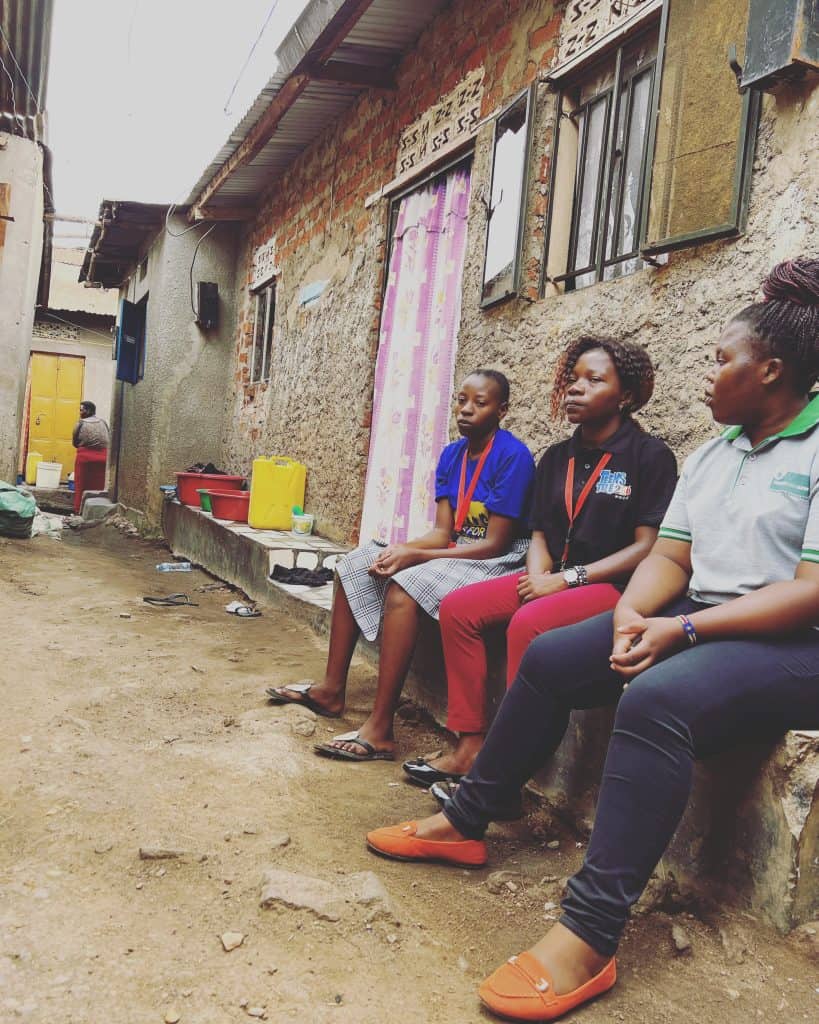 Tuesday was "day 1", and I had a short office day as I fought sleep deprivation and a 7 hour time difference.
I slept well, and Wednesday was a full and busy day. In the morning, we went down into the Namuwongo slum and visited about a half dozen families/guardians of Skills for Life students to see how they felt their girls were doing. The feedback was amazing!
Without exception, they had seen positive changes in their girls. Better behavior. Less hanging about with questionable friends and getting into trouble. More respect at home.
THIS IS HOW WE CHANGE THE CULTURE.
Traditionally, parents want their kids to go to school and become one of four things: teacher, doctor, lawyer, or nurse.
There is no room in the traditional thinking for musicians or artists, for mechanics or electricians. The way Ugandan schools are set up, to even go to a trade school you have to complete Senior 4.
This leaves most kids behind, especially since the covid lockdowns.
But parents are SEEING now. They see that girls with little or no schooling can still be excellent students in a vocational program.
They see that girls who had no direction or HOPE for the future were headed for disaster, but that those same girls are now focused, working hard, and setting themselves up for future success.
THIS IS VERY ANTI-ESTABLISHMENT THINKING.
But it's working. And THAT is changing the culture, slowly by slowly. (mpola mpolo)
THANK YOU for your support and encouragement! YOU are changing not only the lives of the girls in our program, but the hearts and minds of the community. That is a huge step forward.
Webele nyo!
Jennings
PS Our food restocking project on DonorSee is 84% funded. Prices are going up every day, so we'd really appreciate your support to complete it! Click the link!