We have a lot of babies these days!
We first met Jenifer in early 2020, when she was very pregnant and homeless. We were able to refer her to a Namuwongo organization called Amani, which helps teen moms give birth safely. However, they don't offer care once a baby is born, and Jenifer went back to staying with various friends. Each time, they were chased out of their housing by the landlord for not paying rent.
Jenifer came back to the office when Liz was 18 months old. Once again, she was homeless, malnourished, and sick with malaria.
We admitted her to the Ross House, where she has received medical care, sexual trauma counseling, psycho-social counseling, mentoring, and is enrolled in Skills for Life learning Tailoring.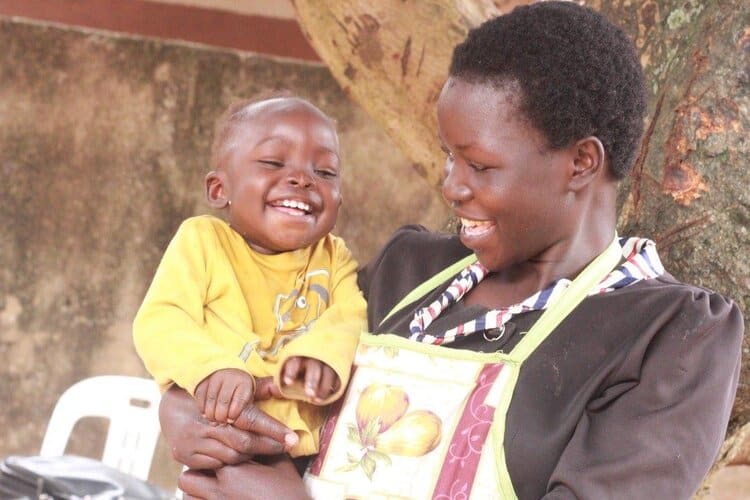 Liz is one of 5 babies/toddlers living in the Ross and Suubi Houses. There are another half dozen belonging to teen girls in Skills for Life. Most days, all these young moms bring their children to class, tied to their backs or sitting in their laps while they work.
While they make it work, it's obviously distracting — anyone with a curious child knows how hard this must be!
In early 2022, we will be creating a small daycare for these sweet kids. Moms like Jenifer can leave their child while they're in class or out working, and know that they are safe, happy, fed, and loved.
Want to help? We've got a DonorSee project up to fund the daycare – check it out! As of today, we just need $295 to fully fund this project and have it up and running when classes start back in January! Webely nyo!