Kalunji came to our program when she was 5-months pregnant. She was living with her grandmother (jaja) in a terrible wooden shack in the slum. They didn't have enough food, but her jaja insisted that Kalunji eat to nurture the baby.
Our team, with help from our donors at DonorSee, provided food, a mattress, bedding, a mosquito net, and a water filter for this small family. Kalunji began spending her days at the compound, even though she wasn't enrolled in any of our programs. We fed her two meals a day and got her enrolled with Amani, an organization that helps teen moms with prenatal care and childbirth.
In January, Kalunji began learning reading, writing, basic math, and English in our new Literacy Program.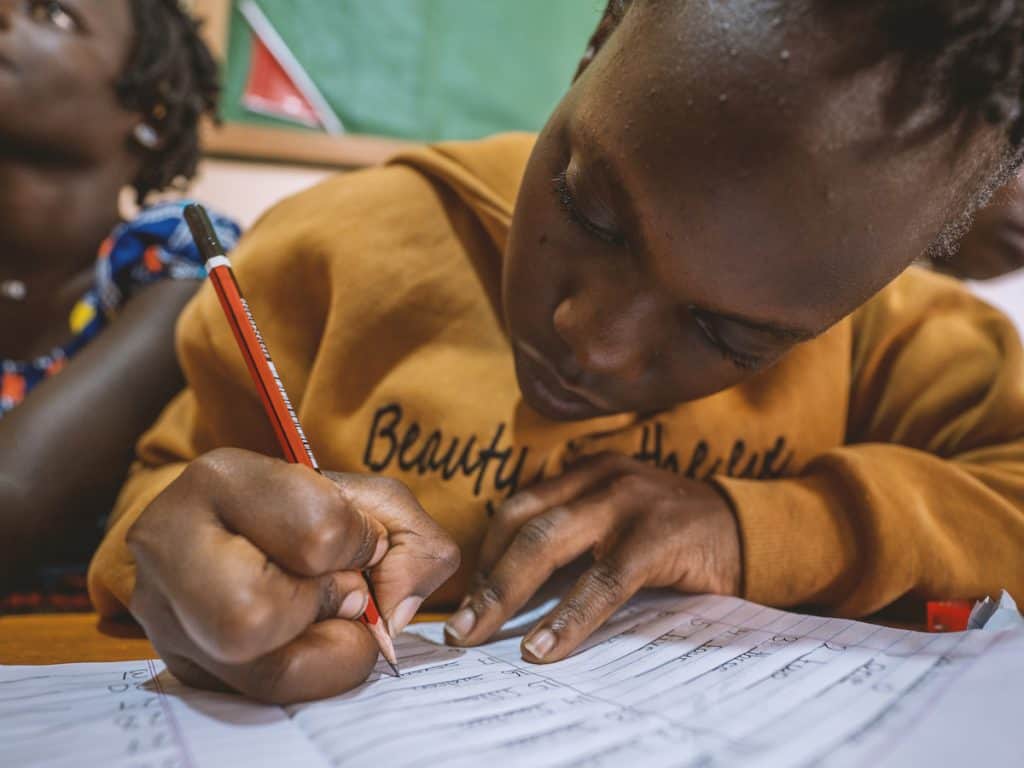 A month ago, Kalunji presented to our nurse at the Haven Clinic with severe malaria. She began an IV treatment and went into labor (about 3 weeks early) that evening.
Unfortunately, Amani was completely full! We also hadn't purchased the required birthing kit yet. But our nurse, Sherry, called all around Kampala and finally found Kalunji space at the KCCA Hospital, where she gave birth to a healthy baby boy, Kareem.
Kalunji moved into the Ross House, our residential program for teen moms in crisis, from the hospital. Two weeks later, her jaja died.
Raheem is a month old now, and doing really well! Sherry gives him all his regular checkups, as well as Mama. Kalunji is now back in Lit class, and she's even rejoined dancing in Teen Talk on Fridays.
Next term, Kalunji will join one of the vocational classes in Skills for Life.
THIS IS WHAT WE DO, AND WHY WE ARE HERE
Girls like Kalunji, forced to trade sex just to have food or sanitary pads, are forgotten, shunned, ignored. Illiterate, desperately impoverished, and with no living family to help, her chances of even surviving childbirth were low.
But now she is safe, healthy, cared for, and learning.
There are thousands like Kalunji in the Namuwongo slum, and we can't help them all. But those we can bring into our program are given sustainable skills, counseling, mentoring, and the life skills needed to not just survive but thrive.
These are hard stories… But they are stories of HOPE. OPPORTUNITY. CHANGE. And they are possible because of you.
Webele nyo!
Jennings