It's almost our FIRST ANNIVERSARY! We opened the Ross House a year ago, and my how we've grown!
What started out as an idea I got while walking on the beach contemplating the devastating effects on teen girls of the COVID19 lockdown is now a bursting-at-the-seams, thriving hub of activity! Every week we have
5 teen moms in 2 residential settings
1 homeless teen girl in a dormitory
20 teen girls and moms in Skills for Life
30-40 visitors for Saturday's Turning Point
A dozen girls for Friday's Teen Talk
20 girls in Strong Mind Mentoring groups
We average 1800 meals a month in our Namuwongo project, and we're growing all the time! Coming in our second year: a computer lab, literacy class, advanced tailoring class, a daycare for our teen moms, and an expanded residential and dormitory program.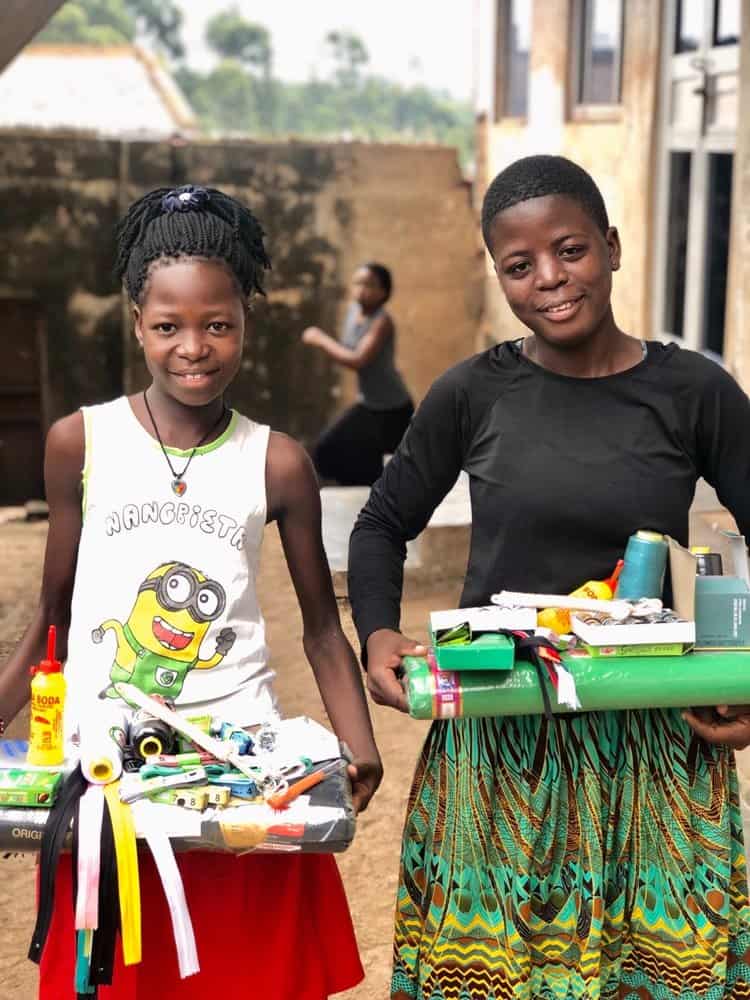 Our partnership with DonorSee is allowing us to provide the needed supplies for the girls in Skills for Life, give micro-grants to teen moms to start a small business, handle medical emergencies, and grow our program. We have also been able to provide much needed food for our foster families in Mbarara. We expect the last two months of 2021 to be huge for us on the platform, and we're so thankful to those of you who have checked us out over there!
At the end of the month, on the 30th, it's Giving Tuesday. Like all nonprofits, our year end campaigns are really important to keep us healthy for the upcoming year. Please follow us on social media and sign up for our weekly newsletters — we'll have all the Giving Tuesday and Year End Giving information for you!